Remember when Snapchat created the Stories format and then every company under the sun copied it? Well, as it turns out, some were more successful than others at that. Facebook's Instagram, for example, overtook Snapchat a long time ago and it's not looking back.
Twitter, on the other hand? It just announced that it's killing Fleets. What do you mean you don't know what Fleets are? They're Twitter's Stories. Or, rather, were. Not anymore. In an interesting twist, it turns out that some social networks may be more fitting for the Stories format than others, and Twitter ain't it, as they say.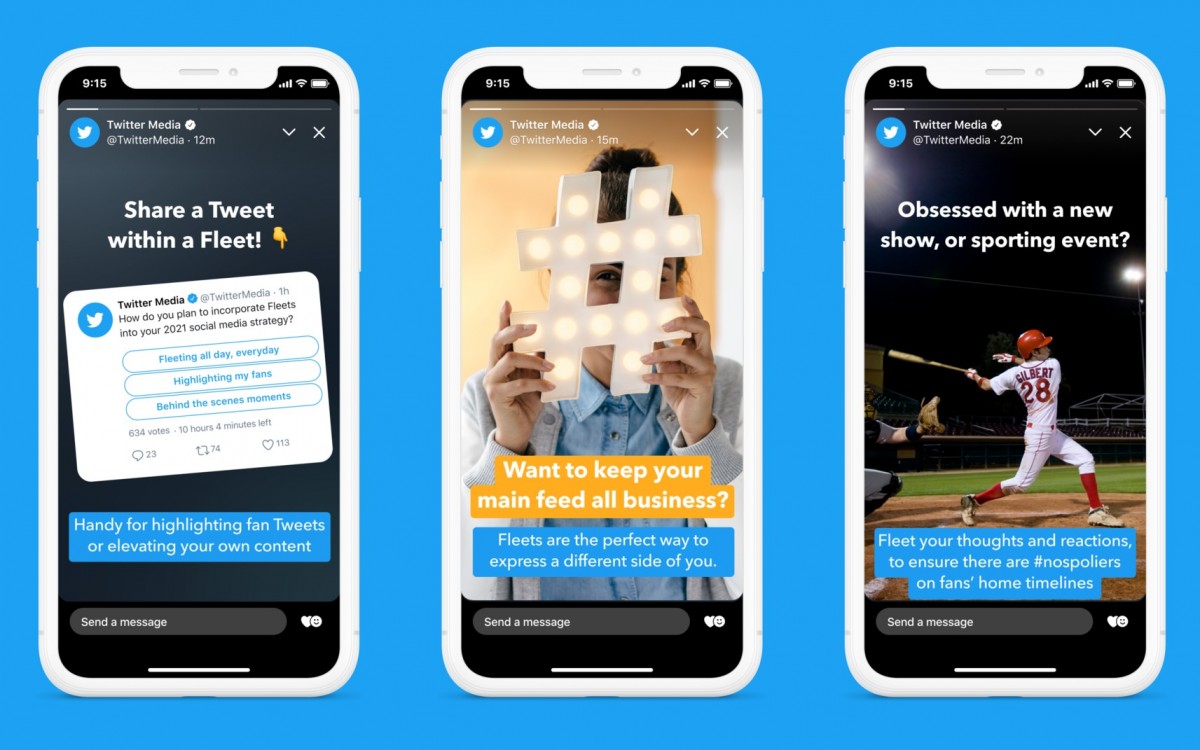 People weren't using Fleets, and so on August 3 Fleets will forever die. Twitter says it will use its learnings from Fleets to "focus on creating other ways for people to join the conversation and talk about what's happening in their world", whatever that means.
The company is keen on exploring "more ways to address what holds people back from participating on Twitter". Interestingly, some features from Fleets are making it to other parts of the experience - such as the full-screen camera, text formatting options, and GIF stickers, which are headed to the Tweet composer, for better or worse.
N
I feel like Twitter should've kept improving this feature rather than discarding it completely, I've seen many people using it so it's not like it was not popular or anything.
Never heard of Fleets before and as i clearly see i dont need anymore cuz they are gone.
?
Fleets wasn't smooth experience tbh like Instagram stories