Twitter has launched its Twitter Lite app for Android in 24 countries around the world, including Algeria, Bangladesh, Bolivia, Brazil, Chile, Colombia, Costa Rica, Ecuador, Egypt, Israel, Kazakhstan, Mexico, Malaysia, Nigeria, Nepal, Panama, Peru, Serbia, El Salvador, South Africa, Thailand, Tunisia, Tanzania, and Venezuela.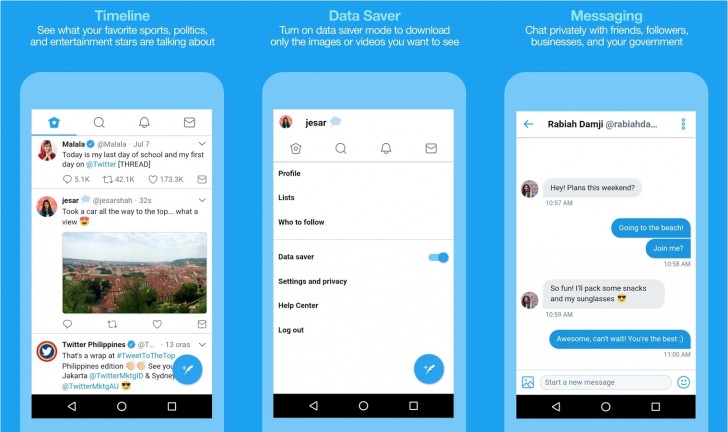 Twitter Lite is a mobile app for Android that is a scaled back version of the full app. It is optimized for low bandwidth connections with data saving features. The app itself is only 3MB, making it quick and easy to download even on 2G connections.
Twitter Lite originally started life as a mobile site (lite.twitter.com) and was turned into an app in September and launched in Philippines. After some testing and feedback, Twitter decided to launch it in other countries.
Currently, the app is only available on Android.
b
A very welcomed development, and I suggest it should be more easier to use as it target developing economies..
M
The difference is mostly ram usage, fewer and lighter background processes meaning the phone doesn't slow down when you run the app on low-end devices.
I
Twiter Lite app storage use= 3MB RAM usage = 130 MB, same as Big Twiter App