You may not have heard of the Saygus V2 but it's a very powerful Android device. It comes with a Snapdragon 801 chipset, 3GB of RAM, 5" 1080p screen, 21MP and 13MP camera combo, fingerprint scanner, 3,100mAh battery and 64GB of internal storage.
What's more interesting about the Saygus V2 is the inclusion of two 128GB-supporting microSD card slots which end up giving the smartphone an insane maximum storage capacity of 320GB. And now the Saygus V2 can be pre-ordered for $549, down from the usual price of $599.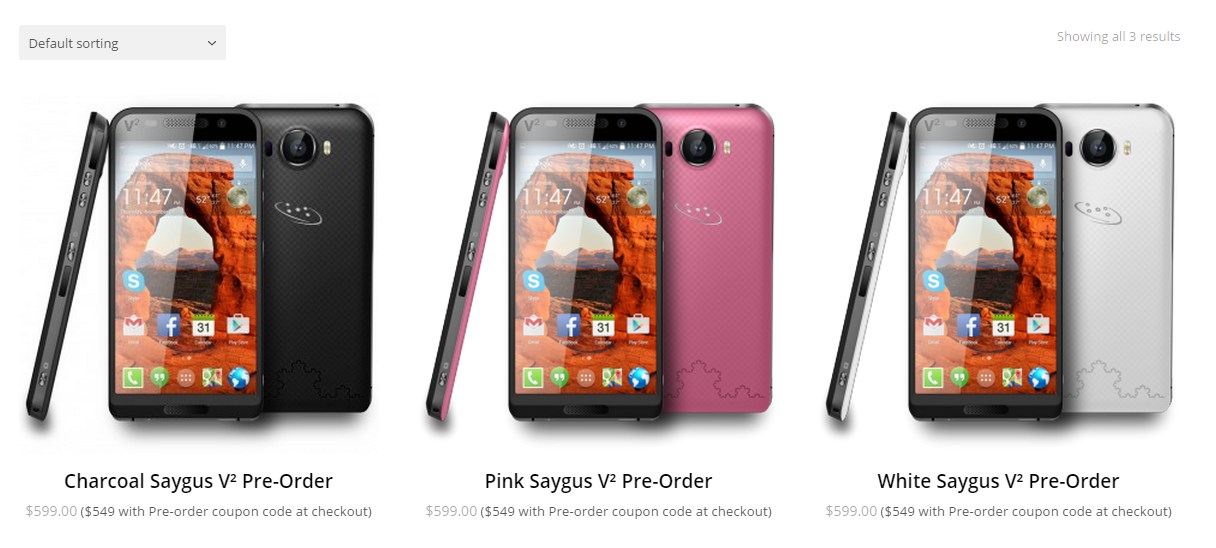 Saygus is allowing pre-orders for the next 72 hours, ending February 5, and you'll need to create an account from which you can get as many as 10 V2s.
The Saygus V2 is also IP7X-certified and offers a Kevlar-plated back.
?
I am order to this handset how pls reply first I req this handset Mobil
J
They now say the shipping date as 22nd may 2015