Samsung released two more Galaxy Note 4 teaser videos. The phablet is set to debut in less than two weeks, on September 3.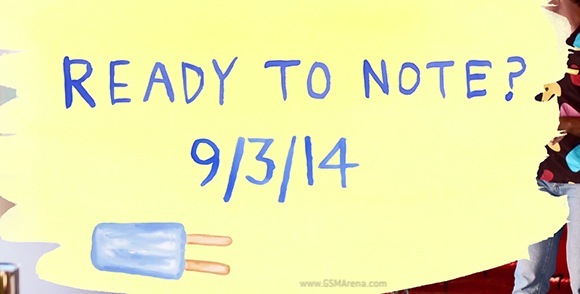 The new videos feature the same "Ready to note?" theme like the previous two, but focus on long-time Samsung Galaxy Note users. The latter talk about their life with Samsung's phablet, and express their excitement about the upcoming sequel. Check them out below.
Rumored specs of the Samsung Galaxy Note 4 include a Qualcomm Snapdragon 805 or Exynos 5 Octa SoC, 5.7" QHD display, and capable 16MP camera. We will cover the device's launch live, so be sure to tune in for the full scoop on September 3.
?
Do you live in your basement and never come out?
A
Thats why he said "as a consumer". I feel the same for any phone brands. Doesnt matter who copies who, consumer will always benefit from this at the end and thats what really matters!
C
Thanks... You've posted my opinion already completely..Then I've nothing to comment... ;D