The Pixel 4 leaks are landing multiple times a day right now, and surely that's all coincidental and nothing to do with the fact that Apple unveiled some new iPhones yesterday.
This time around we get not one but two detailed hands-on videos of Google's upcoming phones. The first one only shows the white model, but the second one has the black and orange hues too. Interestingly, the frame is black no matter what color you pick. That makes for a 'panda' look with the white one, and a really strange look for the orange version.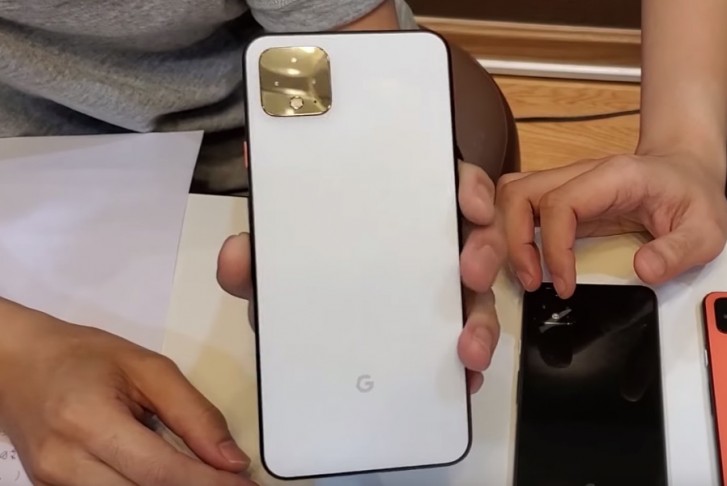 Anyway, neither video is in English, be warned. Still, you can watch in order to get a better idea of what to expect from the Pixel 4 in appearance, and not just.
The videos confirm the 90Hz Smooth Display, with an assorted option in Display settings. There's also something called Ambient EQ which sounds exactly like Apple's True Tone. A Styles and Wallpapers section will probably house multiple UI themes, finally. Screen Attention is there in Settings too, and it's supposed to be just like Samsung's Smart Stay - aka the display stays on as long as you're looking at it. There's also a preinstalled Recorder app, though it's unclear what exactly it will record - just audio clips, or perhaps even screen recording with internal audio? The new UI in the camera app gets shown too.
As for hardware, we get yet another confirmation of 6GB of RAM, up to 128GB of storage, and a 6.23" 3040x1440 panel on the Pixel 4 XL. The main rear camera uses the Sony IMX363 12.2 MP sensor with f/1.7 aperture, while the telephoto lens is a 16 MP Sony IMX481. The second video even has some camera samples, although the only obvious thing is that Night Mode has been somewhat improved from the last generation Pixels. For everything else, the small size of the shared pics, and the fact they're inside a compressed YouTube video doesn't help at all.
Beware of Android 10 breaking your apps.
L
Sony IMX363 is the sensor from Pixel 3a though...............
ADVERTISEMENT