According to a new rumor, Samsung will launch a couple of Windows 10-powered tablets at the upcoming Consumer Electronics Show (CES) 2017. One of the tablet will carry the model number SM-W720, the other will be SM-W620.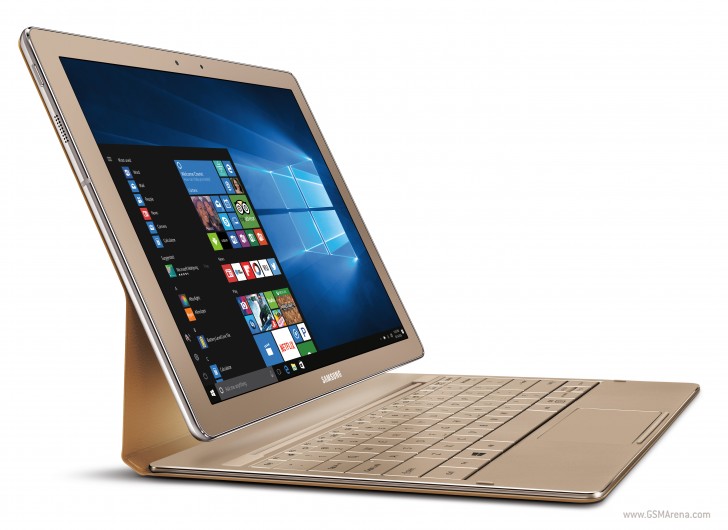 Galaxy TabPro S Gold Edition
Nothing else is known about the tablets at the moment, but going by their model numbers, the SM-W720 seems to be the successor to the existing Galaxy TabPro S (SM-W700), while the SM-W620 is said to be a smaller, low-end variant of the SM-W720.
?
Wrong, microsoft's way is even worse. No wonder it sells even less (as a whole). Here's hoping 2in1s will die a violent death. There is absolutely no reason to want to control your productive machine via touch. It makes no sense, fingers are ...
?
Lol, *tablets* is a thing of the past. Do you want me to show to you tablets sales? Only Steve Jobs could do good tablets, Steve Jobs is dead so is his idea. Give up on this fad, you spoil it for the rest of us. Like that terrible 3D fad o...
D
If you like to you things of the past, go ahead and do it. Don't force your opinions on others. 2 in 1 can be used in all laptop situations and tablets too. Surface book is not only 2 in 1. Surface book is another 2 in 1 which don't have screen heavy...