Sony held back on screen resolution, staying on 1080p from the original Xperia Z to the Xperia Z3+ only going up to QHD with the Xperia Z4v. The company may be looking to jump to the front of the line with a 4K display.
A User Agent profile details the Sony E68XX group of phones. Those are expected to follow up the Xperia Z5 later on and bear the Xperia Z5+ name. The Z5+ is rumored to have a 5.5" screen (or bigger), but even then a 4K screen will make for an insane 801ppi pixel density.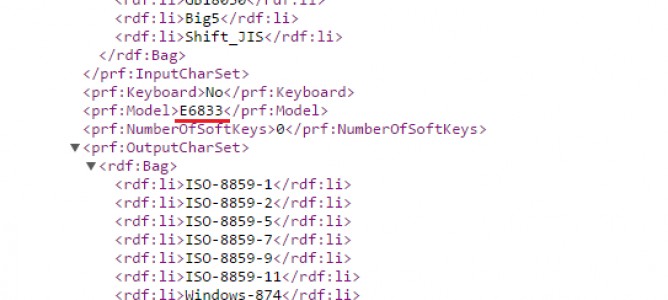 Alleged User Agent profile for the Xperia Z5+
The profile also reveals the chipset – MSM8944, aka Snapdragon 810. Overheating concerns aside, we have certain doubts that Adreno 430 can drive a 4K display. To avoid confusion about labels 4K is 3,840 x 2,160px, the same as an UHD TV and over double the pixel count of a QHD display (4x a 1080p screen).
Sharp has already announced a 5.5" 4K LCD expected in 2016 though Sony could use a different supplier. ZTE may also be in the 4K race.
Bear in mind that User Agent profiles are not always to be trusted.
?
Im an S6 user which has a 2K screen. If I want to see the pixels I need to use a magnifying glass. 4K is pointless and no i'm not jealous if there was a S6 version with 4K i'd still go for the standard. That being said technology has and always...
D
Do you know what 4K display means ? It means nothing more than an energy hungry screen ! You'll need a 6000 mAh battery to make such a thing work for a day or two, sorry friend I prefer sticking to Full HD or even 720P, as said by other users no one ...
D
As long as mobile phones' screens are not bigger than 5.7", the normal user won't notice any difference in the display's quality, by the way I bet anyone to be able to distinguish Full HD from 4K ! What we have actually is fairly enough, I mean ...