Ride sharing service Uber is currently running a promotion where-in it's offering $10 off a ride if you pay using Google's mobile payments service Android Pay.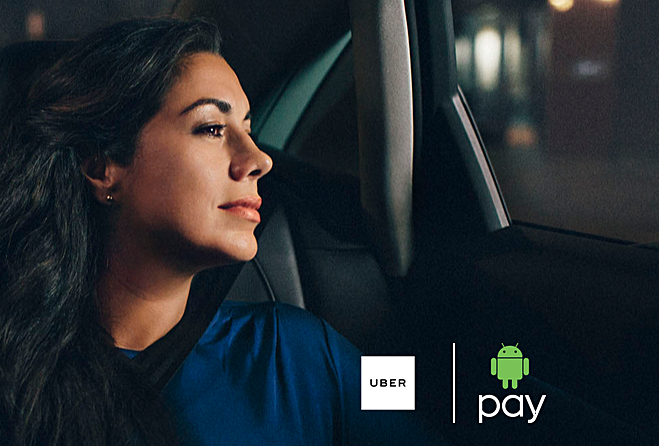 To avail the deal, first download the Android Pay app from the Play Store and set up the service (if you haven't done that already). Then open your Uber app, and enter "ANDROIDPAY" promo code in the Promotions section of your app.
The offer - which is valid for a single trip (per account) requested via UberBLACK, UberX, UberSELECT, or UberPOOL options - is limited to the US only, and expires May 31.
?
By Bus I guess? Your using a in general a private vehicle so the price is actually reasonable.
D
Uber is for allow allifes
T
Wait a minute, $10 off??? 100KM ride in my country cost $10, how expensive is Uber per KM?