Android 10 with Ulefone skin
The Ulefone Armor 9 comes with Android 10 out of the box. The maker advertises it as a pure version of Android, but that is not really the case. It offers a clutter-free Ulefone launcher that is close to what you'd get with the vanilla 10.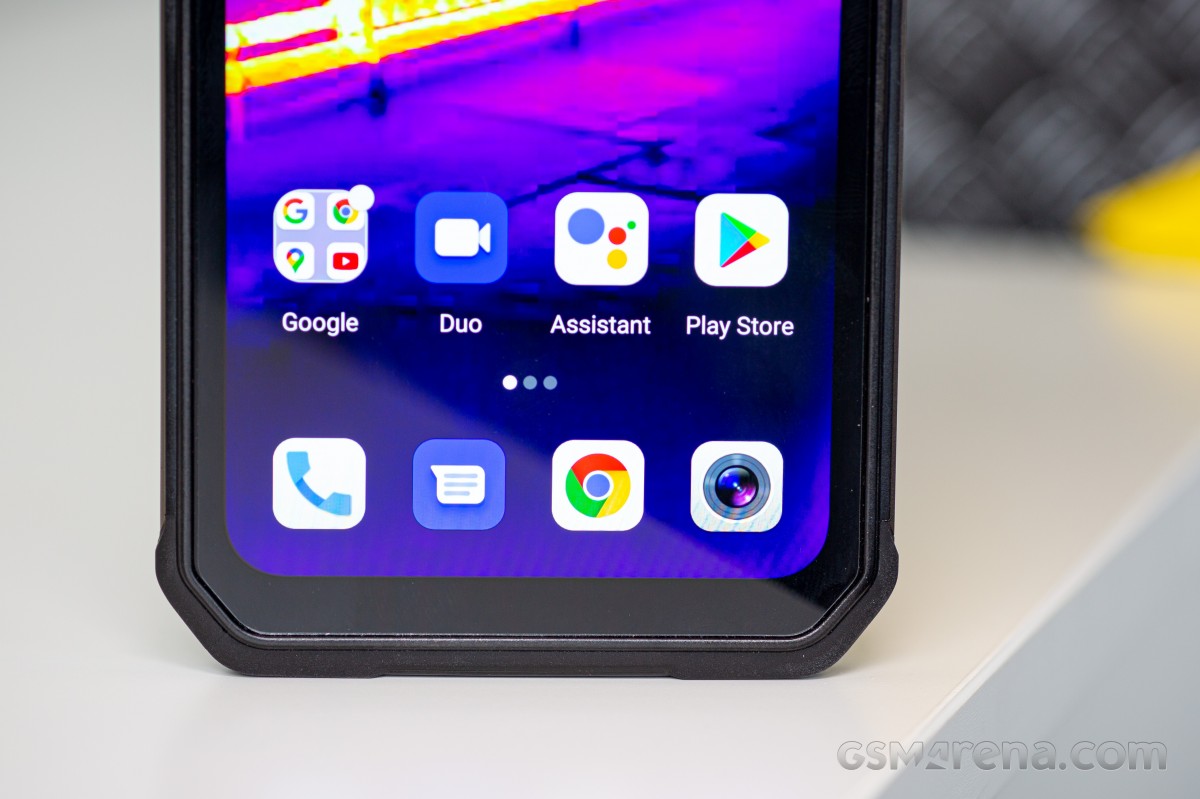 The software indeed looks a lot like vanilla Android. The home screen, lock screen, notification shade, and the recent apps menu look a lot like those from the stock Android, minus the icons.
Looking deeper into the Settings menu reveals the changes that Ulefone has made - there is AI app launch acceleration, various gestures, nav bar settings, among others. You can also assign up to three different actions on the PTT key - one upon the short press, another one - on long press, and the third option is when you double click it.
There is no app drawer available on the Armor 9, but if it's a must - there are plenty custom launchers.
The app package is pretty straight-forward. The default Android apps are pre-installed, so you have a gallery, a media player, and a file manager. There is also an FM radio app by Ulefone, a custom Notes app, and a Toolbox app.
The Toolbox is probably the most powerful app you will find on Armor 9.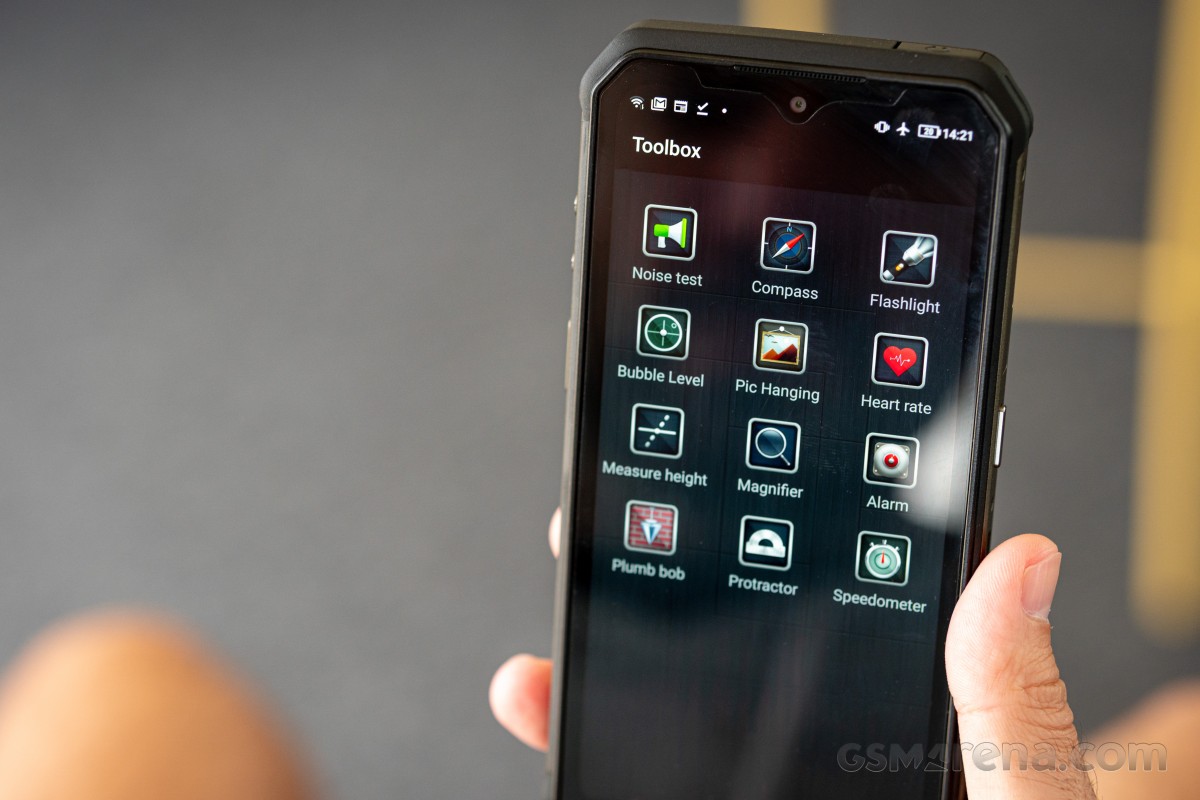 It offers Compass, Level tool, Flashlight, AR level for paintings, Height meter (seems like a gimmick), Magnifier, Alarm bell, Protractor, Noise meter (uses the microphone), Heart Rate (uses the camera), Bubble level, and Plumb bob.
The Armor 9 also offers a dedicated FLIR camera app and FLIR gallery, where you can see both the FLIR and regular image by swiping on the photo. Endoscope app (combines camera and gallery) for when the endoscope accessory is attacked is also present.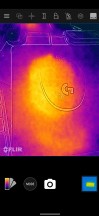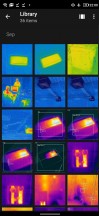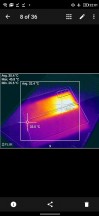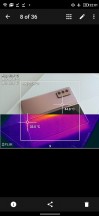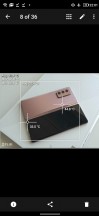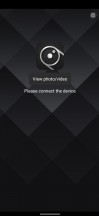 FLIR camera • FLIR gallery • FLIR image • FLIR image • original image
There are no ads across the UI whatsoever, so you can be sure you won't be bothered by unwanted spam here and there. And that pretty much covers the Ulefone Armor 9 starter package.
Performance and benchmarks
The Ulefone Armor 9, just like the Armor 7, employs the MediaTek Helio P90 chip. This SoC is already two-years old and is based on the rathe dated 12nm manufacturing process from TSMC.
The Helio P90 features an octa-core processor with two large Cortex-A75 cores clocked at 2.2GHz and six smaller, energy-efficient Corext-A55 cores working at 2.0GHz.
There is a (3-core) PowerVR GM 9446 GPU for taking care of graphically intensive tasks.
Finally, the Armor 9 packs 8GB of RAM and comes with 128GB UFS2.1 storage. A microSD memory expansion is available via a hybrid-SIM slot.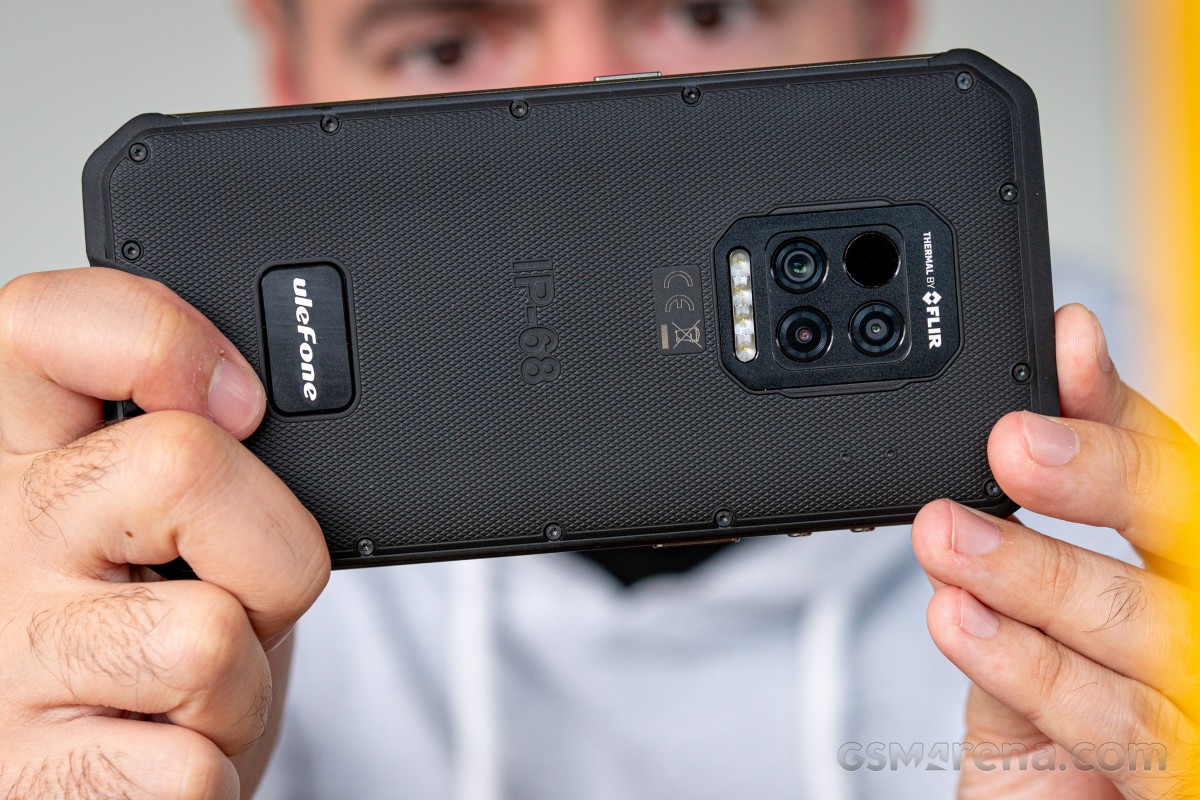 The Helio P90 is far from a powerhouse, but it packs enough punch to manage both crucial and entertainment-related tasks. The Armor 9 is a mid-ranger by heart, and it does score accordingly in the tests we ran.
The Armor 9 processor is still a very capable piece of hardware and it is bested only by the upper tier Snapdragon 700 series.
GeekBench 5.1 (multi-core)
Higher is better
OnePlus Nord
1953
Redmi Note 9S
1785
Poco X3 NFC
1777
Realme 6
1726
Ulefone Armor 9
1498
Ulefone Armor 7
1476
Realme 6i
1349
Redmi Note 9
1292
Samsung Galaxy M31s
1261
Fairphone 3+
1240
GeekBench 5.1 (single-core)
Higher is better
OnePlus Nord
610
Redmi Note 9S
570
Poco X3 NFC
568
Realme 6
548
Ulefone Armor 9
401
Realme 6i
388
Ulefone Armor 7
380
Redmi Note 9
361
Samsung Galaxy M31s
349
Fairphone 3+
272
Gaming isn't not a strong side of the Armor 9 and the GPU tests confirm that. You should be having no issues with lightweight games but we doubt you can be a PUBG or Fortnite champ unless you lower the game resolution and graphics quality.
GFX 3.1 Manhattan (onscreen)
Higher is better
OnePlus Nord
34
Realme 6i
31
Realme 6
27
Poco X3 NFC
27
Redmi Note 9S
26
Ulefone Armor 7
18
Ulefone Armor 9
17
Samsung Galaxy M31s
14
Fairphone 3+
6.6
GFX 3.1 Car scene (onscreen)
Higher is better
OnePlus Nord
19
Realme 6i
17
Realme 6
16
Poco X3 NFC
16
Redmi Note 9S
15
Ulefone Armor 9
7.9
Samsung Galaxy M31s
7.6
Ulefone Armor 7
7.5
Finally, AnTuTu 8 puts the Armor 9 on par with the cheapest of the Redmi Note 9 phones, which isn't that impressive. Then again - performance was never a priority for the Armor 9.
AnTuTu 8
Higher is better
OnePlus Nord
312794
Realme 6
288931
Poco X3 NFC
283750
Redmi Note 9S
254000
Ulefone Armor 7
216770
Realme 6i
202275
Redmi Note 9
200414
Ulefone Armor 9
197000
Samsung Galaxy M31s
187863
Fairphone 3+
143378
It is obvious the Armor 9 is not a powerful smartphone. It packs a dated chip with mediocre performance, and you can feel it stutter here and there. But it is no slouch either - it gets the job done when it matters and won't disappoint you for the day-to-day tasks. What's even better - by tweaking some graphics options, you may be able to play even modern popular games. We'd say that's more than we'd expect from a rugged phone to do.