Dual camera for regular photography
The Ulefone Armor 9 packs a dual camera on its back for your regular photos and videos. It has a 64MP primary snapper and a 2MP depth sensor. A powerful quad-LED flash is also around, but it will be used much more as a flashlight and far less as a camera flash.
The FLIR camera is a separate piece of technology not part of the regular setup and we'll talk about that in a bit.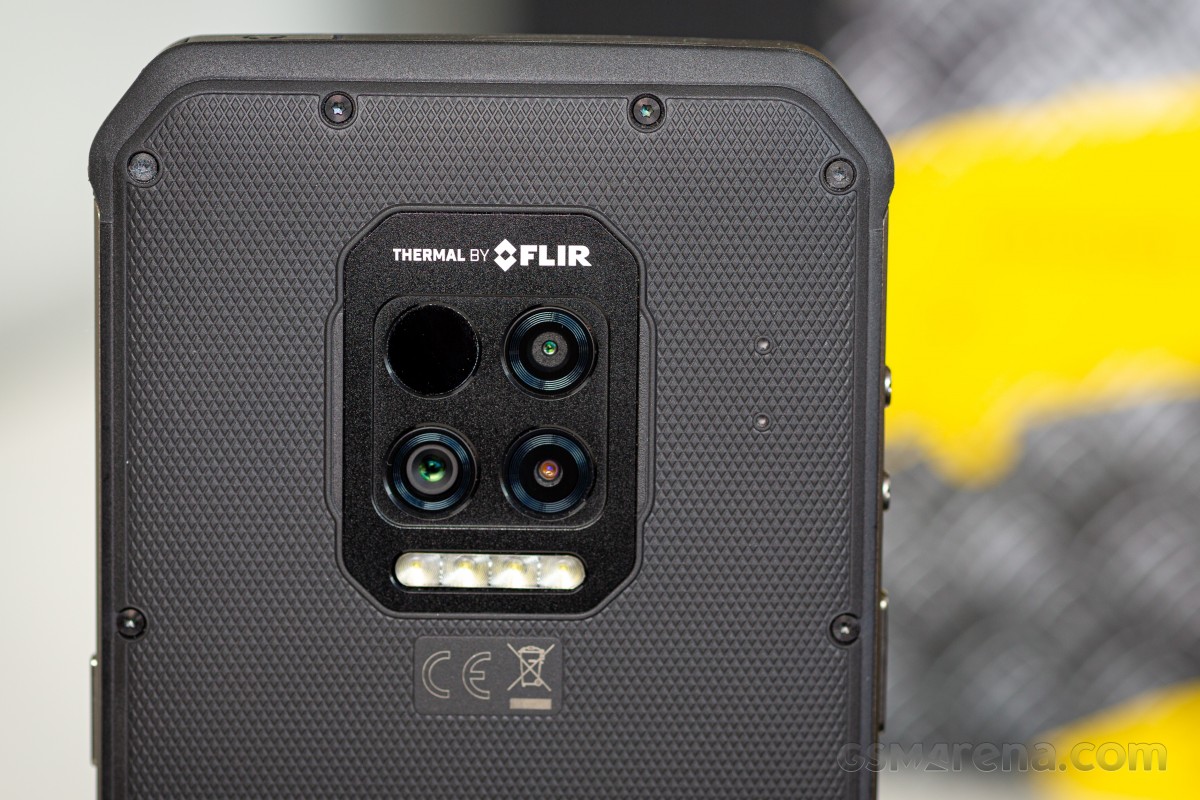 The primary camera uses a 64MP Samsung ISOCELL Bright GW1 sensor with a Tetracell color filter and 0.8µm pixels and it sits behind a f/1.9 28mm lens. Phase-detection autofocus is available for this camera.
The second snapper is a 2MP GC5035 sensor behind a f/2.2 lens that's used as a depth camera.
Over at the front, you'll find an 8MP camera for selfies that's using the Sony IMX134 sensor with 1.12µm pixels and f/2.2 lens. The focus is fixed.
The camera app is nothing we haven't seen - you swipe to switch between modes (Night, HDR, Video, Photo, 64MP, Beauty, Pro, Bokeh). AI is available, too, but it's a simple scene recognition thing.
On the viewfinder itself you will find 1x and 2x shortcuts - the 2x is doing digital zoom, obviously.
The Pro mode is not that pro - it offers white balance, ISO (up to 1600), and exposure compensation but not shutter speed.
The primary photo mode always defaults to 64MP mode. Even when you change it to the 16MP Photo mode, the camera app will go back to 64MP mode after you close it. We saw a similar thing with the Armor 7, and it is still very annoying. It makes no sense for Ulefone to choose the 64MP option as the default mode as the whole point for the existence of the Quad-Bayer bunch is to make nicer 12MP-16MP photos, not upscaled 64MP photos that take longer to shoot and are large in size at that!
Photo quality
While we are still frustrated with the 64MP default shooting mode that makes no sense, let us apologize for the Ulefone Armor 9 watermark on the photos below. We made sure we turned that off, and yet it is still here. Well, it's another "feature" we guess.
The 16MP photos, which you should have been getting by default, are nice but nothing impressive. They are free of noise and have good resolved detail everywhere but in foliage. Apparently, trees and grass are often too complicated for the algorithm to handle. Yet, the snail photo looks perfect. Go figure.
The dynamic range is average and so is the contrast. The colors are warmer than they should be and you can tell that immediately. The sharpening is a bit excessive at times, but it's not a real issue.
If it weren't for the noticeable yellowish tint - we would have liked these photos a lot. Now, they are just meh. But if you are climbing mount Everest, the Armor 9 will do a fine job getting what's important, while the yellow snow should be easily fixable in post processing, isn't that right?
Here are some 64MP photos we took with the very persistent 64MP mode. Unsurprisingly, those are simply upscaled 16MP images, so there is literally no point at having them. Absolute waste of space and time.
Thanks to the 2MP depth sensor you'd be getting okay-ish 8MP Bokeh samples. The algorithm isn't that proficient, and you can spot lots of imperfections (why blur the Simpsons?), plus - the contrast isn't right, but these should do for when you need to blur the background here and there.
The low-light photos are a mixed bag. Some of them look great - they are sharp with lots of detail, low noise, and preserved colors, even if a bit dark. Others are soft and smudgy.
The Night Mode takes about 2 seconds and produces excellent shots - they are a bit soft sometimes, yes, but quite bright, low on noise, and with good contrast. Oddly, those are saved in 12.5MP instead of 16MP.
Once you're done with the real world samples, head over to our Photo compare tool to see how the Armor 9 stacks up against other phones.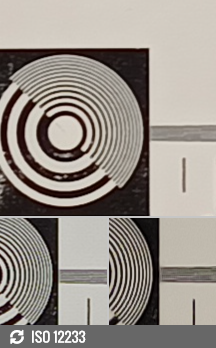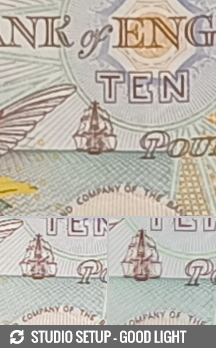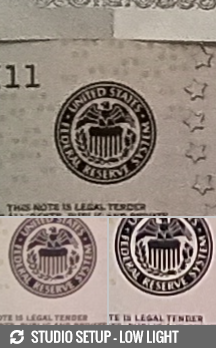 Ulefone Armor 9 against the Ulefone Armor 7 and the Poco X3 NFC in our Photo compare tool
Finally, the 8MP selfies are uninspiring. They are noisy and average in detail. The focus seems to be fixed a bit farther than it should be and even if this reviewer has rather long hands, they weren't enough to hit the sweet focus spot.
The selfie camera supports Bokeh mode, but you'd be better without it - the images are awful in every possible way.
Video quality
The Armor 9 video camera supports three resolutions - 4K@30fps, 1080@30fps and 720@30fps. The video bitrate is 41Mbps in 4K and about 9Mbps in 1080p. Audio is mono with a 128Kbps bitrate.
No matter the chosen resolution, the videos are horrible - there detail is extremely poor, average (at best) dynamic range, and once again - far from accurate colors.
There is no electronic stabilization available on the Armor 9.
Here's a glimpse of how the Armor 9 compares to rivals in our Video compare tool.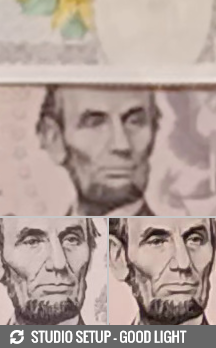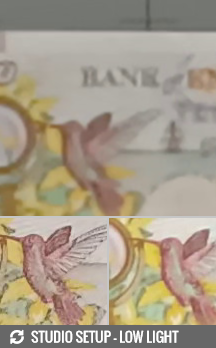 2160p: Ulefone Armor 9 against the Armor 7 and the Poco X3 NFC in our Video compare tool
Thermal camera
The FLIR camera is thoroughly interesting and even if you are not a professional, you should still be able to enjoy it and find a way to put it to some useful work in a variety of situations.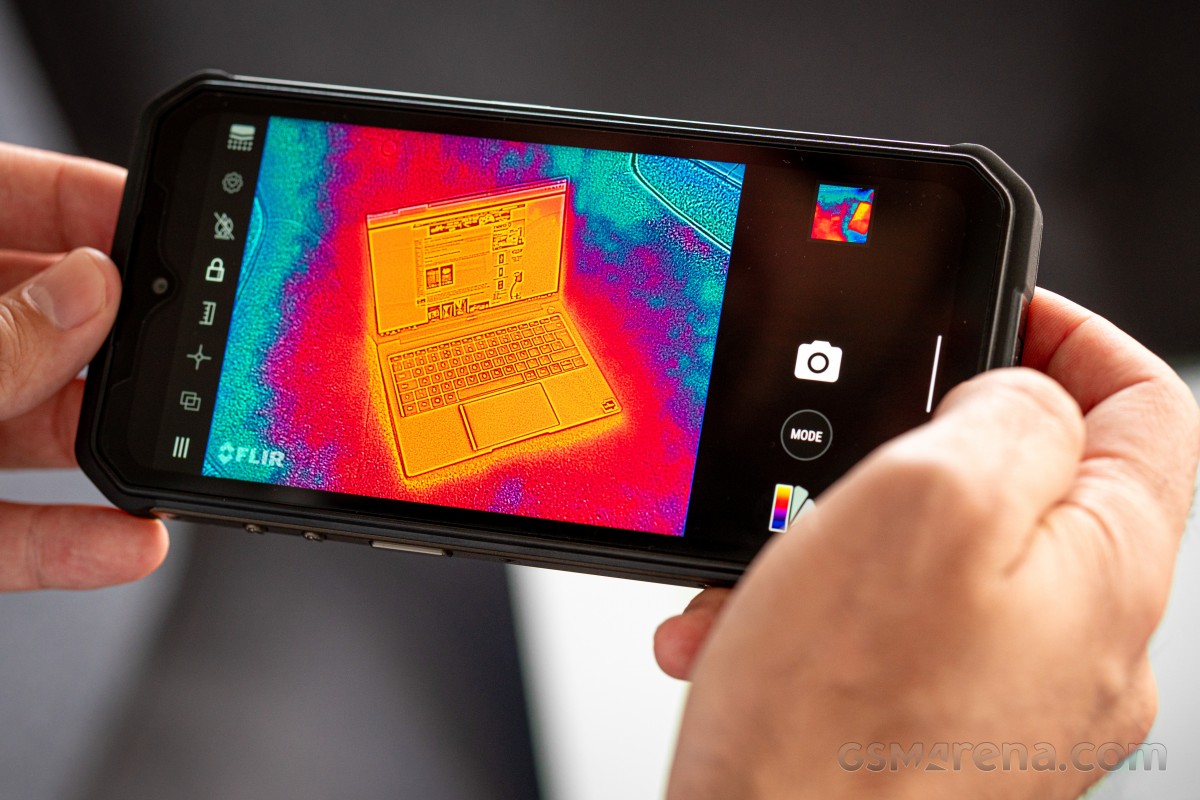 The FLIR system on the back of the Ulefone Armor 9 has two snappers - a thermal and a regular (2MP) one, which work together to provide a more detailed image of what you are seeing. The thermal one captures thermal images only (duh), while the regular snapper enhances those with contours from the objects you see.
There are nine different color filters - Iron, White-Hot, Black-Hot, Rainbow, Lava, Arctic, Night, Coldest and Hottest. You choose the one that suits you best depending on what you are searching for - hot or cold spots, temperature differences in objects, items or living things at night, or just the hottest or coldest spots around. There is an appropriate filter for each of these scenarios and once you learn which one is used for what - you won't be overthinking it or checking with the Tips&Tricks page.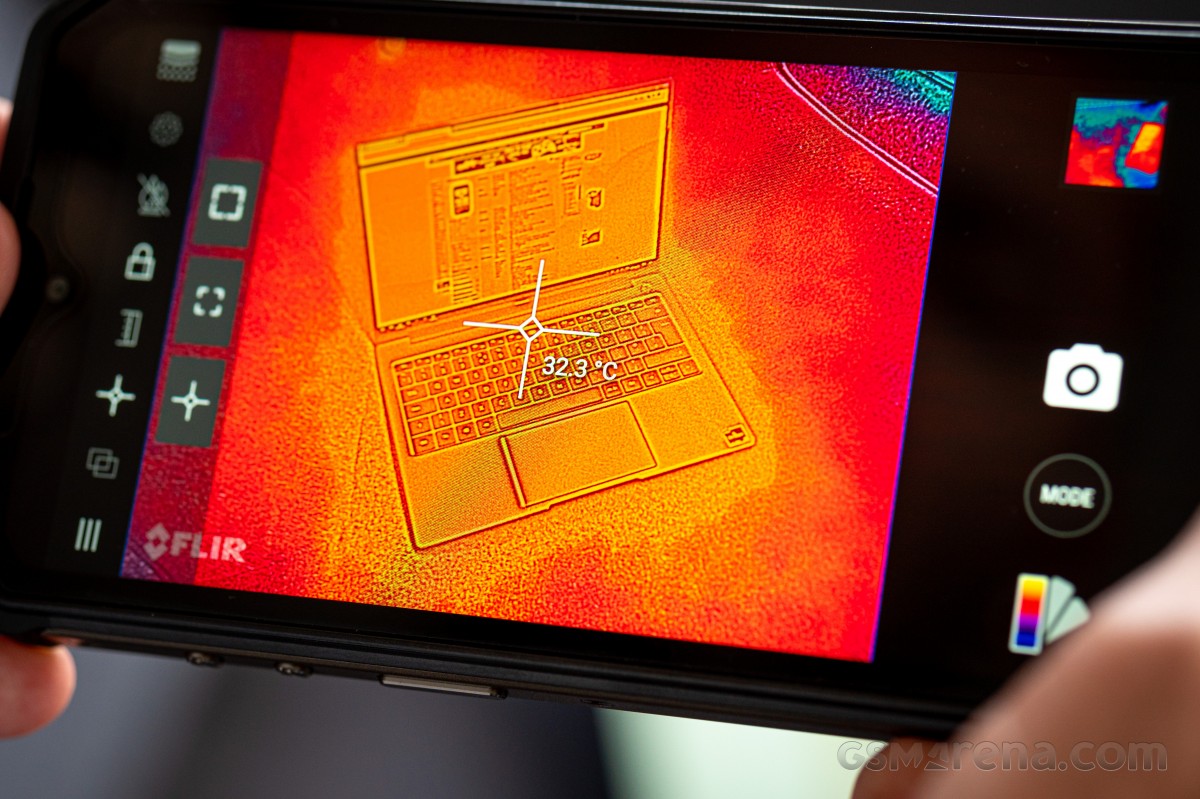 The FLIR camera app can also capture videos - both regular and time-lapse, if that's what you need.
One useful mode of the camera app is fire detection - this is a special mode that searches for electrical or otherwise fires within inaccessible areas, such as walls.
Naturally, the FLIR camera supports temperature measurement and it has a couple of different modes - via a temperature bar or by chosen spots. You can also get averages, too.
The FLIR camera app also supports switching between thermal, combined, or real-life view.
The FLIR camera app is quite intuitive and easy to work and it provides adequate thermal imaging. It won't be able to penetrate thick concrete walls as it isn't that powerful, but it will do for many other things from measuring or finding hot/cold spots on objects to showing where your pipes run under the bathroom tiles.
Pictures are usually worth more than thousands of words, so here are some.
And here are some clean photos by the thermal camera only.
We were quite intrigued by this FLIR camera and you bet we went around the house trying to find leaks and whatnot. It's apparent that for novice users it's not easy to recognize the problem spots in the photos, especially when this type of cameras also capture thermal reflections. But it's not rocket science, and probably everyone will find a nice use for the FLIR camera. And using it should be a piece of cake if you are already familiar with the technology.