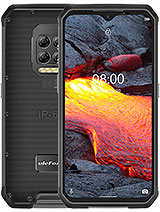 ?
I bought a 7E about a year ago, very happy, I usually go through at least two phones a year, this one is tough and works really well. Great photos too. My son bought one as well and he takes really good 4K videos with it.
C
KernelCorn, 08 Oct 2020Being in the construction business, I'm seriously considering buying this. I've acci... moreMine will come tomorrow and I don't know what to expect. Anyway I destroyed lots of Huaweis and Samsungs, they could last 5 years or brake at the 1st fall. Newer they are, easier they brake.
B
Acculy i am a plumber. And i di recommend this I have had this for a while now. But I have the ulephone armor 9 not with the E. But that just adds a thermal camera for like 200$s more.
Total of 4 user reviews and opinions for Ulefone Armor 9E.