Like many of its major rivals, Samsung is doing its best to capture emerging markets and offer tailored budget-friendly handsets for them. The latest addition to this budget class of devices is the Galaxy J1 Mini. It was announced today for the Philippines and from the looks of things is more or less identical to the Galaxy J1 Nxt, which the Korean giant recently made available for just $88 in Bangladesh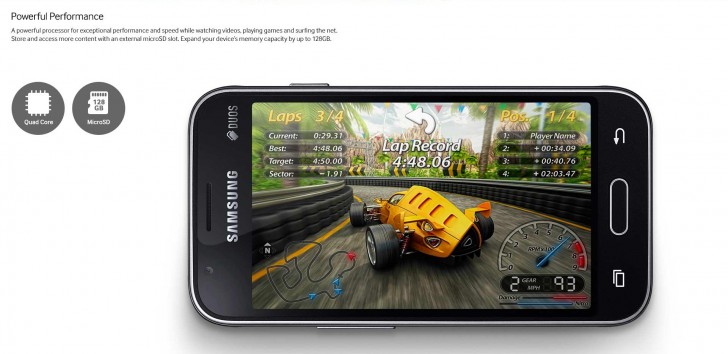 The new name might have actually been necessary to avoid confusion, as the J1 Mini comes with a bump down in RAM from 1GB to just 768MB. We can't really imagine this will net that much of a decrease in cost, but perhaps there are other factors involved that we don't know of.
Other than that, the specs sheets of the two devices is identical. It has a rather modest 4.0-inch TFT display with a resolution of 480 x 800 pixels. Inside is a quad-core CPU, clocked at 1.2GHz, which is used to boot Android 5.1 Lollipop OS. The camera setup is nothing special and includes a 5MP rear CMOS sensor camera and a VGA 0.3MP one on the front. The J1 Mini comes with a 1500 mAh battery, which promises up to 8 hours of 3G talk time, 7 hours of browsing and 29 hours of audio playback.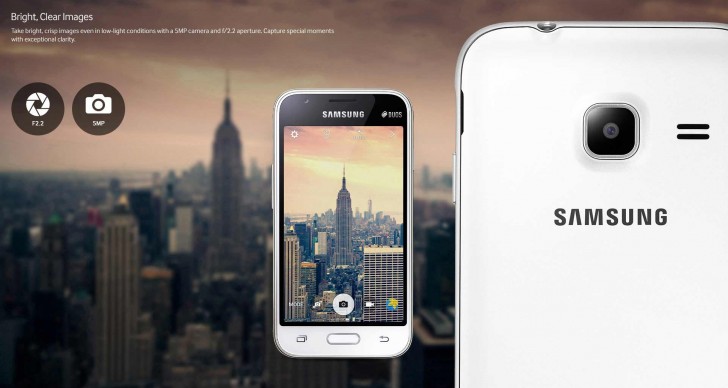 Sadly, there is no 4G compatibility, but the compact device (121.6 x 63.1 x 10.8 mm) still offers Dual SIM support. Other features include USB 2.0, GPS, Glonass, 3.5mm Stereo Earjack, WiFi 802.11 b/g/n 2.4GHz, Wi-Fi Direct and Bluetooth 4.0.
Information on pricing and availability is still unknown.
d
As an afterthought, no where can I find how to focus for close ups and in the manual I downloaded I can't even find how to "zoom" but you pinch your fingers together on the screen and bring your subject closer into view. It may still be blurry but it...
d
Yes, it has a flashlight.
d
My Samsung J1mini prime J106M has a flash but the photos are just blurry. No auto focus. My 10 year old Eternity takes better shots without a flash. I bought this new mini for a few reasons, one of them being a flash with the camera, but the blurring...