AT&T took the wraps off the ultra-rugged, LTE capable NEC Terrain. The Android smartphone with full QWERTY keyboard and push-to-talk functionality will be available exclusively through AT&T Business Solutions and online on June 21 for $99.99 with a two-year commitment to the carrier.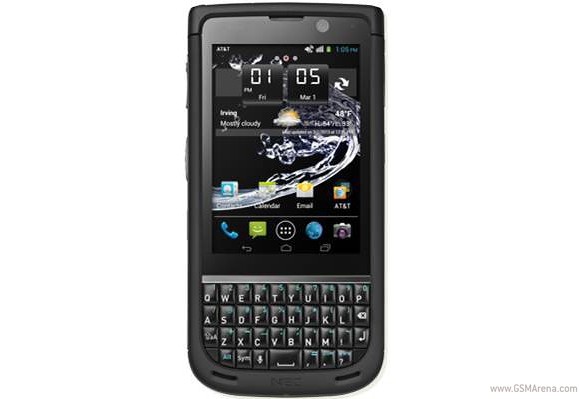 The NEC Terrain features a Qualcomm Snapdragon S4 SoC with a 1.5GHz dual-core CPU. There's 8GB of built-in memory on board, which can be further expanded via microSD card slot. A 3.1" display with a yet to be known resolution and the ageing Android 4.0 Ice Cream Sandwich are also part of the smartphone's specifications.
Being a rugged business device, the NEC Terrain exceeds the MIL-810G specifications for water, dust and shock resistance. Combined with the full QWERTY keyboard and PTT functionality, the rugged credentials of the device are bound to make it a credible niche proposition.
Fyi...Qualcomm Snapdragon S4 SoC with a 1.5GHz dual-core CPU didn't exist 5 years ago. This chipset is just 18months old from the date of its launch
Fyi...Qualcomm Snapdragon S4 SoC with a 1.5GHz dual-core CPU didn't exist 5 years ago. This chipset is just 18months old from the date of its launch
This phone was produced 5 year ago may be aiming business men in america that like to buy any device and should be sold 4 $ 1000 or more like BB purche