We wish more brands would follow Umidigi's example and release an affordable phone with stock Android – the new A3S will launch with a promotional price of just $60 and runs stock Android 10. Custom skins can be hit or miss, particularly for small makers like Umidigi and it's often the case that a half-baked skin makes the experience of using entry-level hardware worse than it needs to be.
The Umidigi A3S will be available on December 9 through AliExpress at $60. Note that this is a promotional price and it will retail for $80.
The phone is built around a 5.7" HD+ display and a MediaTek Helio A22 chipset. While the quad-core processor isn't blazing fast, the 12nm build process makes it reasonably efficient, which will help stretch the endurance of the 3,950mAh battery. For charging, there's and old school microUSB port.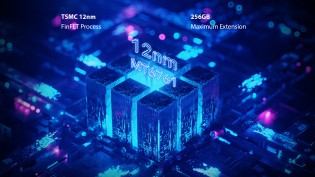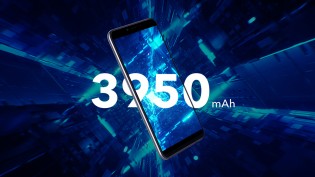 MediaTek Helio A22 chipset (12nm) • 3,950mAh battery
While keeping the cost low, Umidigi still maanged a reasonably sounding trio of cameras. There's a 16MP camera on the rear with a 5MP depth sensor for portrait shots, plus a 13MP selfie camera. The storage is only 16GB, but there's a microSD card so you can expand it according to your budget (up to 256GB).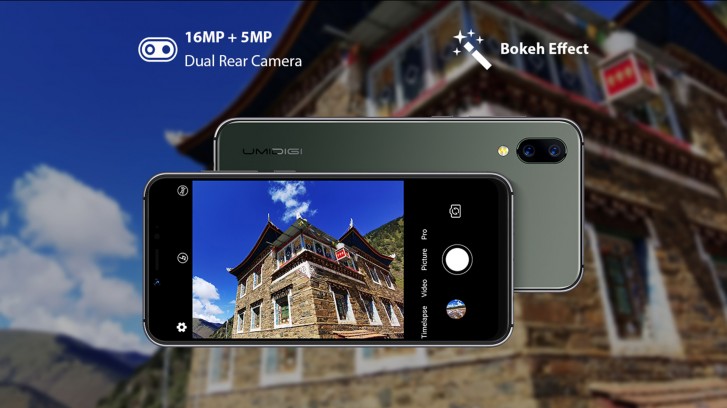 The Umidigi A3S also features dual LTE connectivity thanks to two SIM card slots. A rear-mounted fingerprint reader and a 3.5mm headphone jack round off the specs.
For an extra tenner - $70 during the promotional period – the Umidigi A3X offers similar specs except it upgrades to 3GB of RAM (up from 2GB) and extends the screen to 19:9 aspect ratio (unfortunately, most of the gains are lost to the notch). You can find the two models at the Umidigi AliExpress store.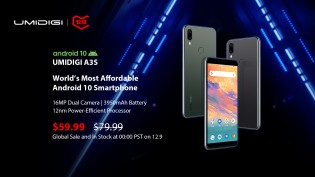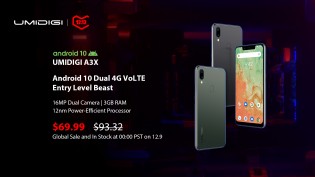 The Umidigi A3S launches at $60 ($20 off its regular price) • The A3X starts at $70
PS. you can head over to the official Umidigi site to participate in a giveaway – you have a chance to win one of five A3S phones.
?
Because it's all crap, end of topic.
That isnt how it works. Kid should care for device they have litterary borrowed from their parents. If you buy them expensive toy they will not care about it anyway .
?
come on, you need to try the Umidigi brand, I have 3 Umidigi One Pro and they all work find. My grand son is 3 and he plays game and watch you tube for the whole day and by the time he goes to bed the phone need to be charged. that is the whole da...