A third member of the new BlackBerry family of smartphones has posed for the camera. The BlackBerry R10, as it's called, is going to join the already available Z10 and the Q10, which is soon hitting the market.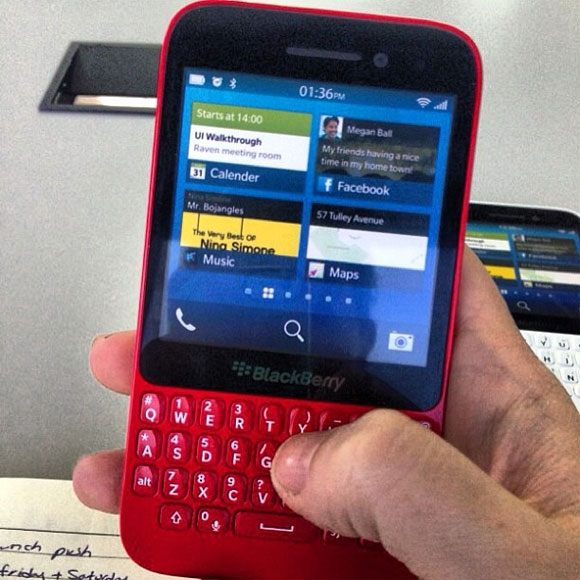 The BlackBerry R10 isn't yet announced by the Canadian phone manufacturer, so information is sparse at the moment. The source of the photo adds that it's a "mid tier" handset with a plastic build, which nevertheless feels "nice".
The R10 is destined to sit below the BlackBerry Q10, and is aimed at the BlackBerry OS user who wants a more affordable QWERTY device. According to the person behind the leak, the R10 is scheduled to come out in Q3 this year, but a more specific time slot hasn't been mentioned.
Judging from the photograph above, the R10 will be available in multiple color options. Red and white are among them, given that they appear on the photo. Specifications of the smartphone are yet to be known.
y
its still considered a different market for all companies... ex. apple, att, verizon (which has roaming contract with Claro), sprint, tmobile, samsung, etc... just because its US territory doesnt mean they treat us like one of them. they exclude...
D
for any confusion watch pirates of carribean
2
I don't know what Caribbean YOU'RE talking about now...Puerto Rico belongs to AMERICA! The only thing that Puerto Rico has that's truly Caribbean is the LOCATION. Talk Done.
ADVERTISEMENTS