The Ascent lineup of Vertu luxury phones is about to be updated. Unusually rich in features, the Ascent X packs GPS, 32GB storage and a 5 megapixel camera. We even have a couple of photos of the thing sourced from the Bluetooth website.
The Vertu Ascent X 5 megapixel camera will sport a LED flash and continuous autofocus(!). The 2" 16M-color TFT display is the only thing that hasn't been updated to modern standards. The specs on this thing definitely sound a lot like Nokia 6700 classic, which recently got a golden makeover.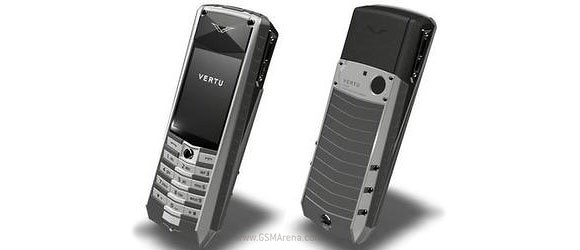 Connectivity-wise, the Ascent X will pack support for quad-band 3G with HSDPA, Bluetooth v2.0 and should come with a built-in GPS receiver.
However, there is still no word on the materials it is made of and those are actually what make a Vertu phone special. Its price and launch date are unknown, too, but once we come upon more details on the Ascent X we'll let you know, so stay tuned.
In case you wanna see what luxury phones are all about, you can check our Million dollar review, where we get to play with them (sadly, for a short while).
?
"More importantly... Will it blend? :-D" I'd like to see them try. You can drive a Ferrari over these things and they won't break. It'll likely break the blender.
B
But going through that list, there are plenty of so called "lacking features", that are repeated, half-truths, and things dating back to the 2G and 3G :D Granted, the iphone can't do certain things, but that list needs to be way shorte...
S
DUDE!... have you looked at the list below? (http://tiny.cc/iPhone3GS_review) Are you confortable with thousands of people seeing it and reading the arguments in there? It's not like most of them aren't true you know? You should stop prov...
ADVERTISEMENTS