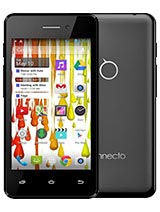 L
This phone is a reliable tool of mine with a good camera and a quick feel to it thanks to the quad core chip. I've not had a problem with it at all and compared to my last phone,the samsung s3,this phone is holding it's own. I like it and the price is right.
?
the phone Is ok the only thing I don't like about it is that it has bad viewing angles
D
I have dropped every call that has been dialed to me. I do not know how to use this phone or answer incoming calls. The manual is useless. No ring tones. I. Taking it back. Would rather keep my old phone.
D1
This phone has the worst booklet...the worst memory...the worst phone period!....I am taking mine back. It is so difficult to navigate. I needed an upgrade from the 4.0 Samsung I had and this one really sucks. It is so hard to learn on. The Samsung was so easy to navigate and had and easy to understand and THOROUGH booklet.
Total of 5 user reviews and opinions for Unnecto Quattro S.