CrackBerry.com has acquired an internal email from RIM, which shows off the UI of their next generation OS, the BlackBerry 10. The hardware in the pictures below might be current the current 9860 but the OS is all new.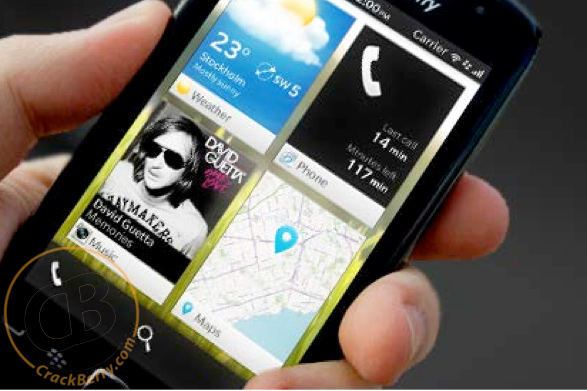 In this picture we can see the new homescreen, which is quite a bit different from the one we saw before. You can see large widgets on the screen that remind you of the live tiles in Windows Phone. And they are not static either and you can see information like weather, call information, album art and current location on a map on the respective widgets. There is also a new bar at the bottom that vaguely reminds us a bit of Nokia's Belle OS.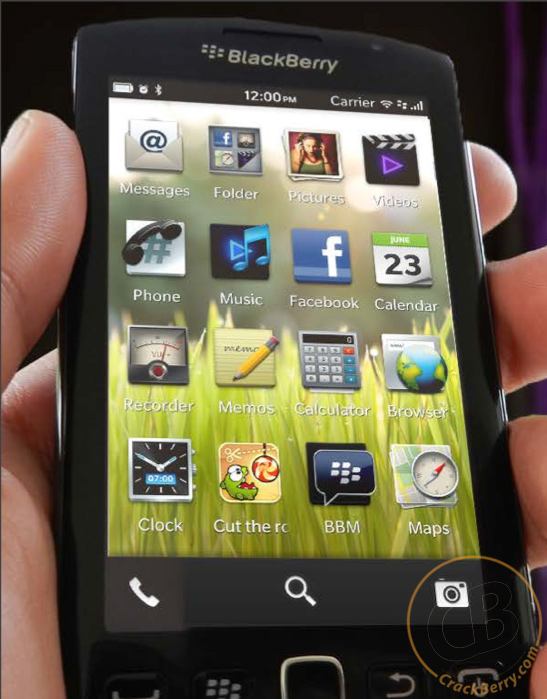 Moving on, we have the application drawer here. Looking at the screenshot it's hard to say which direction it scrolls in. We can't find the usual tabs at the top of the drawer as in the current OS 7 either, so maybe RIM has gone for a single, long list. We can see new icons, as well as a folder that you can use to put icons in. It's unclear how you invoke this application drawer from the homescreen.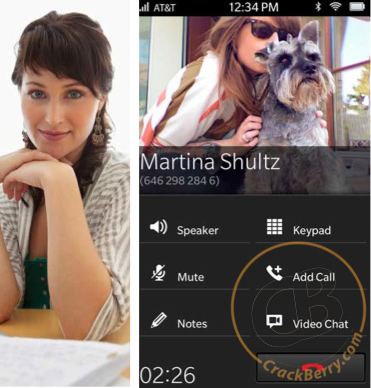 Finally, we have an image of the in-call screen, showing a large picture of the caller on top and large touch buttons, including one for video calls, below.
Overall, the new BlackBerry 10 is looking quite promising. Unfortunately, there will be quite a wait before we could actually get our hands on it.
B
They will drop the keypad to make another touch screen phone? That is not smart at all. They can not compete with Apple on applications neither with Samsung for the price. What do they expect? They are making another "Storm" May be OS10 wil...
D
on second inspection I can safely say this is fake. lol 1. look at the second pic. bottom left corner, under the call icon. the edge of the screen is lower then the rest on the bottom of the screen. like if the photoshop was done a lil bit too low....
D
Looks like they copied the Windows homescreen, the android menu and the Nokia belle function layout lol. Good work blackberry, there's hope 4 u yet. At this rate they will be back to being a power house, especially since Nokia has turned their back o...
ADVERTISEMENT