Building the Galaxy S6 from the ground up has been Samsung's strategy all along following criticism of the lineup's lack of premium feel. A metal unibody was one way to go, and seemed confirmed by leaked images and supposed insider quotes.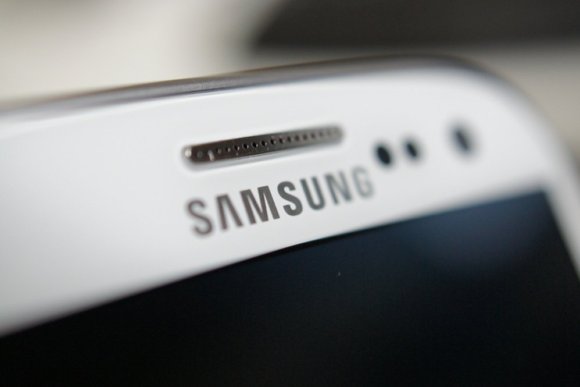 A month before the expected unveiling of the flagship at MWC in Barcelona, however, an unnamed "Samsung Electronics official" has shattered those rumors. The phone will, indeed, come in regular and dual edge flavors, but they will both feature a glass back panel.
The company's decision is likely driven by a desire to differentiate the Galaxy lineup from the A-series with their metal frames and plastic backs. The source also confirms what we suspected would be a non-removable battery.
It's a bold move on both fronts, which will undoubtedly spark raging comments from both fans and critics of the brand. The user-replaceable battery has been the reason many power users have swayed towards the Galaxy series for instant 100% charge on the go. And with Sony and Apple having used glass backs in the past, Samsung's choice of material will provide a field day for the brand's haters.
However, none of this is truly supported by any material evidence, and care should be taken not to jump to conclusions. Mobile World Congress, where everything will probably become official, is not all that far ahead.
Source (in Korean)
|
Via
?
You're a typical customer who is brainwashed by the marketing, capitalism. You can't see further than your own selfish wants. Not everyone wants to buy new phones (and waste money) every 1-2 year. And you're noone to tell others what they want.
?
The batteries have limited recharge cycles. The more cycles you use up, the less the lifespan remains. And your comment suggests that you are an owner of a phone with non-removable battery. The truth hurts you, this frustrates you. So you want t...
?
You made no logical sense and contradicted them.
ADVERTISEMENT