Following yesterday's teased Twitter image of the power button on the upcoming Xperia Z1 "Honami" flagship, the latest Facebook shot from Sony highlights the smartphone's underwater capabilities.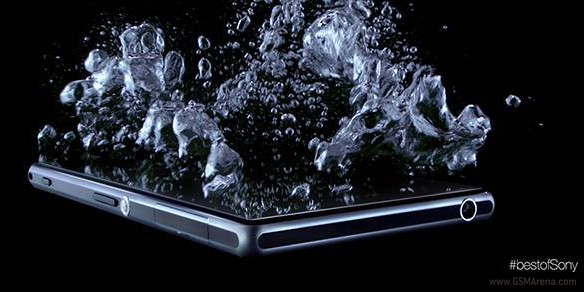 The sheer amount of leaks surrounding the Honami officially qualifies as a boatload, so it's only fitting that Sony should add a few press shots to churn up some excitement for its upcoming pre-IFA press event.
Check back with us for our full IFA coverage next month, where all sources indicate the Xperia Z1 will be officially announced, alongside its 20MP shooter, 2.2 GHz quad-core Krait 400 CPU, and 3000 mAh battery.
Thanks, Akbar, for the tip!
J
i'm very sure that you're the one that was scared.. there are some points that make me going to buy this : - Water proof, dust resistant (IP 58 certified) - Snapdragon 800 processor with adreno 330 - Triluminos Display with Bravia 2 Eng...
J
why don't you wait for z1 mini.. it will be smaller..
i
can sony make smaller bezels of the next flagship phone...?