Upcoming Secure Folder app for Nougat-running Galaxy S7 teases the Galaxy S8
Owners of Samsung's Galaxy S7 who have already upgraded to Android Nougat are still waiting for the promised Secure Folder app to become available to download officialy. However, its release seems pretty close now because earlier today it was leaked online. Those who tried it said it works, and even lets you add a Quick Toggle for it.
Interestingly, when you first launch the app you are presented with a short tutorial showing you how to use it. In this tutorial, Samsung uses the outline of a phone that very much resembles all the leaks we've seen so far about the Galaxy S8. Take a look for yourself: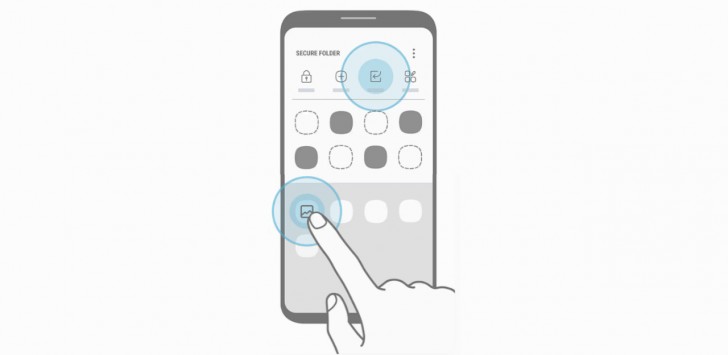 This is clearly not meant to depict any previously released Samsung smartphone, so it looks like the Korean company itself is pretty much confirming the near-bezelless design of its next flagship device, along with its rounded screen corners (something the LG G6 will sport too). Hopefully Samsung won't wait until the S8's introduction (rumored for late March) to make the Secure Folder app available for Galaxy S7 owners running Nougat.
Secure Folder debuted on the now-recalled Galaxy Note7. It lets you create a protected folder in which you can place media files, documents, contacts, and other personal content, and secure all of this with your fingerprint.
A
secure folder is nothing but renamed Samsung Knox (end user version) which has been in distribution for ages. I guess most people never knew despite using samsung phones :P . just go to play store and download samsung knox. you may need a...
D
How does Google makes so much money? Selling its users information. Googles "services" are not free you know... ;)
D
What NSA chip? All I know is that Google sells its users information for profit. The thing I don't understand is why it's users are so happy about it...