The Microsoft Lumia 535 (first MS Lumia device ever) was well received by users on a tight budget but exhibited issues with touch sensitivity soon after launch.
Microsoft was quick to provide a fix for the single-SIM variant of the phone but those with the slightly more expensive dual-SIM version were left out.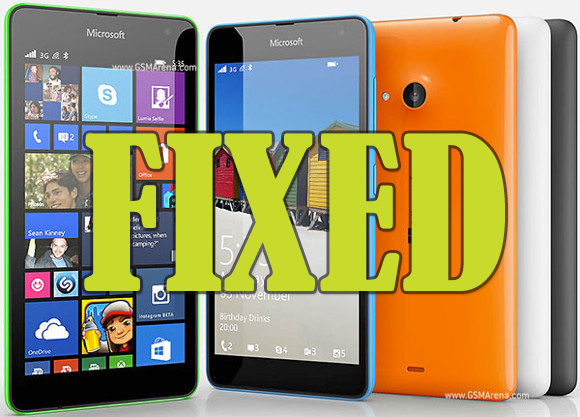 But now Microsoft is issuing a firmware update that will bring an end to touch inaccuracies for both the single and dual-SIM Lumia 535.
The update also enables Windows Phone's virtual assistant Cortana for Germany, France, Italy and Spain and the ability to add a cellular data toggle to quick actions in Action Center.
Check for the update right now and if it isn't there it should arrive soon.
D
My problem is if I'm going to login to my Skype in my phone Nokia Lumia 535 still saying please try again later check your connection go to your sittings,but I have internet connection im using Wi-Fi but my problem my Skype is not working and even my...
D
After last update my WhatsApp is not working who can solve this problem
m
Same problem......my phone is automatically switch off and on ...again and again
ADVERTISEMENTS