Last month Sony acknowledged that the Snapdragon 810 chipset at the heart of the Xperia Z3+ / Xperia Z4v overheats. Qualcomm still hasn't owned up to the situation, but Sony released the 28.0.A.7.24 update to remedy the issue.
It weighs in at around 70MB and leaves the Android version at 5.0.2. If it's available in your region (you can check from the settings menu) you can install the update from your phone or from a computer, user data will not be affected.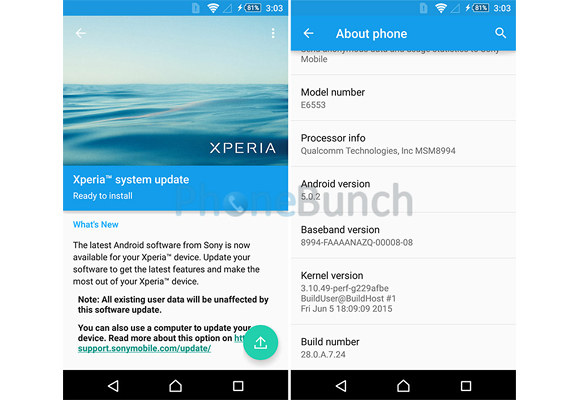 How exactly this update is meant to resolve the overheating issues is not clear. The simplest way to do it is to throttle the CPU and GPU clockspeeds, though Sony could have a more elaborate solution.
HTC had similar issues with the One M9 and the update it issued did indeed reduce the issue (slowed it down, but didn't solve it completely), this came at the cost of lower benchmarks. It has since released another update to keep the M9 cooler while it charges, so wrangling Snapdragon 810 into submission is no easy task.
Thanks for the tip, Abhishek!
t
Am in uganda my Xperia Z3+ is over heating ooohh!
H
I guess it is linked to the glass back Cover
?
I bought xperia z3 plus in Qatar and same day started heating problems. I visited Sony Service Center they kept 2days mobile they called me to take your problem. I checked out side service center same problem was. After 5 or 6 time service. Same prob...
ADVERTISEMENTS