Google has quietly released an updated version of the Nexus 4 smartphone that feature some physically small but practically significant additions.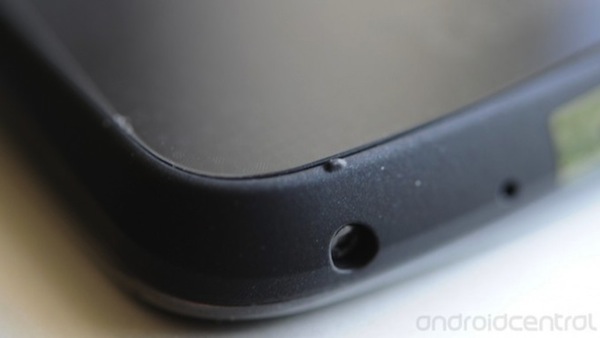 The updated Nexus 4 now features tiny nubs around the back edge of the device, which gently lift the phone off the glass back. The glass back of the phone may look very nice but it also made the phone very slippery when placed on a flat surface. The nubs raise the phone off the glass, thus making it less prone to sliding around and also protecting the glass from scratches.
Another advantage of these nubs is that they improve the performance of the loudspeaker. The loudspeaker on the Nexus 4 is placed on the back and gets blocked when you place it on a flat surface but this redesign lets it breathe better, which improves its performance a bit.
Another change is that the lens surround on the back is now smaller but it's inconsequential and doesn't affect the camera performance in any way.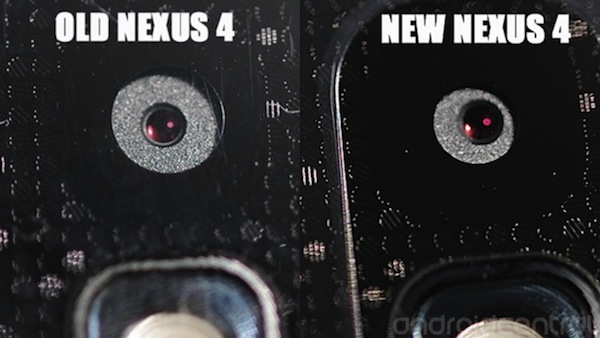 The updated device is now shipping to customers. If you buy the phone now you are likely to get one of these instead of the old ones. Unfortunately, there is no way to check without opening the package.
D
dear sir, please tell me from where u brought ur nexus 4 (latest upgraded) and am from south india
A
How do you check if it is li ion battery instead of li poly?
N
I have received the phones with nubs around the rear edge. One more changes i found that phone came with Li-ion batteries instead of Li-polymer as per specification. Did any one received phone with Li-polymer.
ADVERTISEMENTS