The two Google Edition phones – Samsung Galaxy S4 and HTC One – went on sale yesterday via the US Play Store and they run Android 4.2.2. However, both have a new camera app, boot animation and wallpaper that do not match what's in current stock Android. Those have been ripped out of those phones, so you can install and enjoy them too.
The new camera features new on-screen settings - the circular menu has given way to an arc. Also, you can use the volume rocker as a shutter key. The rest seems to be the same, including the Photo Sphere function.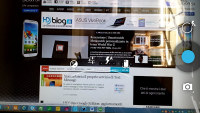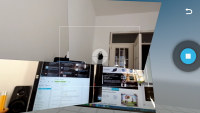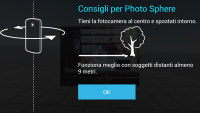 Screenshots of the new camera on HTC One and Galaxy S4 Google Edition
You can grab the new Camera app from here – note that on Nexus devices it replaces the Camera and Gallery apps, while on non-Nexus devices it installs them alongside your current apps. Note that some users report the Photo Sphere functionality is missing.
The Google Editions of Galaxy S4 and HTC One also came with a brand new boot animation and live wallpaper. You can grab those from here (the boot animation is available in 720p and 1080p).
?
I think there isn't a serious difference. I am using Htc evo 3d, in daylight photos are not bad, but at night taking photo is a fiasco, nexus cam app didn't become cure for my trouble.
ADVERTISEMENTS