Similarly to its UK pre-order campaign, the Galaxy Note 4 will become available for preliminary orders tomorrow in the US as well. US carriers AT&T and T-Mobile join in on the fun, too.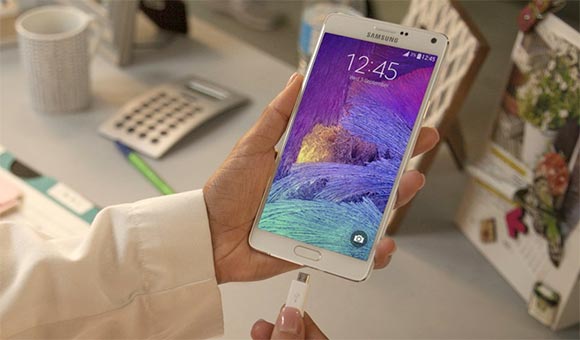 Unlike AT&T, which opens pre-orders of the phone starting tomorrow, T-Mobile will do so on September 24 at 9AM PDT. The Samsung Galaxy Note 4 will hit store shelves on October 14 at AT&T and October 17 anywhere else in the US.
T-Mobile is going to offer the phone for $31.24/month with a 2-year contract. Interestingly, AT&T has revealed its no contract pricing of the Galaxy Note 4. The SIM-free version will cost you $825.99. You can also have it for $299.99 with a 2-year deal, as well.
In Europe, the phone will launch on October 10 with a rumored price tag of €699 for a SIM-free phone.
A
Buying n Iphone is like marrying your own wife again its jst that now she is bigger in size
A
I remember those days when I use to buy camera for my special moments now people buy smartphones and + with it makes them go gongo about it.. our eyes are not important more important is Iphone
D
cant wait to have it in my hands Note 4 is the king of smart phones.