Use Facebook's mobile Web app for chatting? You'll need Messenger app soon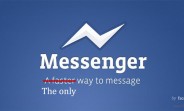 Nearly a couple of years after removing the messaging feature from its main app, Facebook has revealed that soon users of its mobile Web app too will also need the standalone Messenger app for accessing the chat functionality.
Those using the mobile Web app are currently getting the following notice: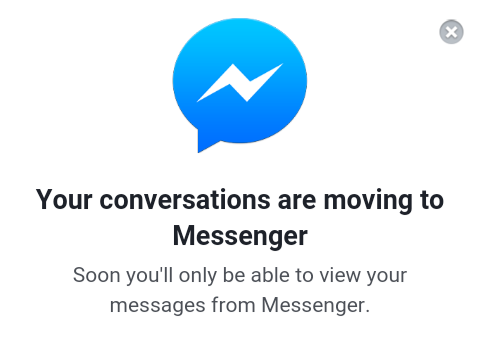 While the feature hasn't been disabled as of now, it surely won't be long when Messenger will be your only mode of communication with your Facebook contacts on mobile.
The reason behind the move is obvious: the social networking company wants its Messenger app to grow. The app crossed the 900 million users milestone in April, and it's reasonable to say that Facebook wants the app to hit the 1 billion users mark as soon as possible.
M
I noticed that a few days ago when I tried reading a new message on the website. I normally use Facebook at least once per day. I really don't like The Facebook app or its messenger. Some times I install Facebook's main app because I need to uplo...
R
Me too! Since 2 years of using messenger, I deleted and reinstalling it like a hundred times a total now. There is a time that, only the messenger app are only installed without fb main app installed on my phone. I only use it if I have a group chat....
D
Fb messenger is by far the worst messenger I have ever used! I installed it for like 10-15 times but I always end up deleting it! (I do it at times when someone messages me on fb and the chat is long) and Neither do I use the FB app because Facebook...