A new Sony smartphone has been uncovered. Carrying a model number of H8324, the device has been spotted in a user agent profile, which also reveals 1080 x 1920 (16:9) display resolution. Take a look at the screenshot below: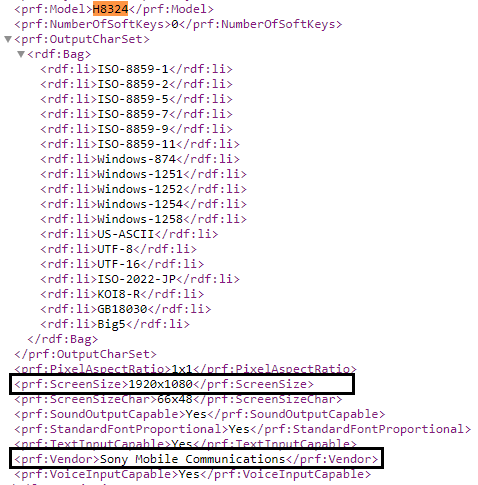 Sadly, nothing else is currently known about the handset, although now that it has started appearing in listings, we do expect to hear more about it in the weeks to come.
Last month, the Sony H4133 came to light. Specs revealed by GFXBench included Snapdragon 630 chipset, 5.2-inch 1080p display, 3GB/32GB memory, and 21MP/8MP camera combo. The handset runs Android 8.0 Oreo out of the box.
hi. xz premiums ips better than iphone x's oled. you can look that video: https://www.youtube.com/watch?v=mxHFt79Ykls i think bezelless design just one thing missing. because you can do bokeh effect with one good camera. look at pixel 2
The new Sony Phone....with even bigger bezels! Whoo-hooo!
You can't know the future just like we don't know the flagship SN7 can explode at the first month of launch in last year and recall twice and hold the flight. Why Samsung fans always thinking Sony will use Oled for the smartphone? Samsung fans please...