Users report Galaxy S10 front camera using cropped mode in third-party apps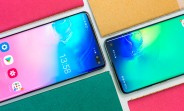 Samsung Galaxy S10 users are reporting that the front camera of their phone can only be used in the cropped mode, rather than the full field of view that the lens is capable of when you use a third-party camera app. This seems to apply to all three devices in the S10 series.
The Galaxy S10 has a wide-angle lens for the front camera on all three devices. However, the main camera app always opens in a cropped mode (6MP) offering a field of view similar to what you have on selfie cameras by other manufacturers. As an extra feature, the users can choose to switch to the full field of view of the lens (and hence the camera sensor's full 10MP resolution).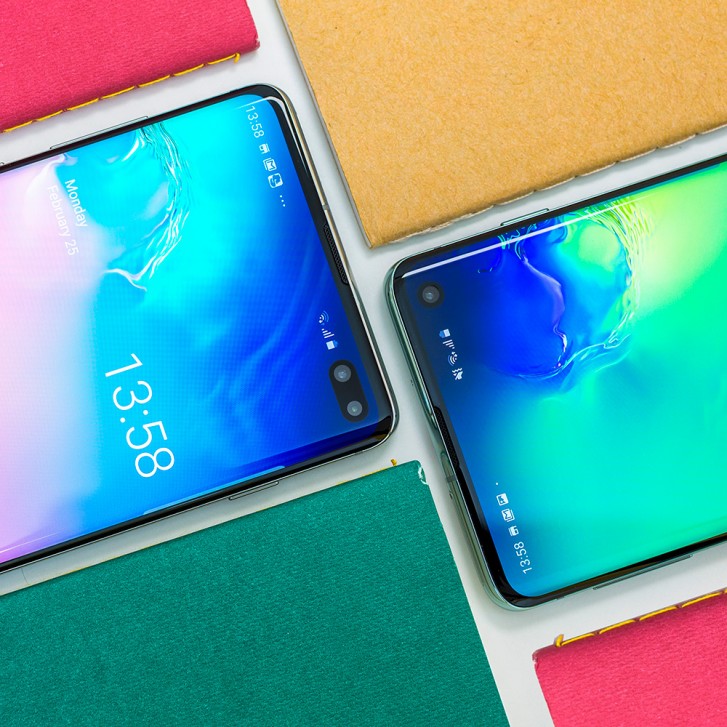 However, it seems the provided camera API by Samsung allows third-party apps such as social networks and video calling apps only to use the cropped mode of the front camera.
We're still not sure what the reason for that is but, in the past, we've seen phones with dual front cameras allowing only one of those to be used by third-party apps, so perhaps it's an inherent limitation of Android more than anything else.
If this is the case, Samsung probably won't be able to fix this via a software update. For now, a workaround for some of the apps is first to shoot the picture in the main Camera app and then import it into your app of choice from the Gallery.
Because the innovation is not on the outside with Samsung. The innovation is on the inside. Memory, chipset, a bunch of other components, that's all Samsung. Also, the curve of the Huawei is bigger than the S10 for a fact, so again, don't make excuse...
Yes man Samsung does innovate but i tell you many examples. Wireless charging other devices makes sense if you have a device with bog enough battery to use that. Right here right now its good only for galaxy buds. Depleting one Samsung phone to ch...
And I also want to say that I agree with the fact that Huawei is indeed quite the amazing innovator. But to say that Samsung doesn't innovate at all or make useful products is grossly inaccurate
ADVERTISEMENTS