Samsung is apparently developing a new Galaxy S4 variant that's identical in terms of internals to the Galaxy S4 I9505, except with more color combinations and Android 4.4.2 KitKat out of box.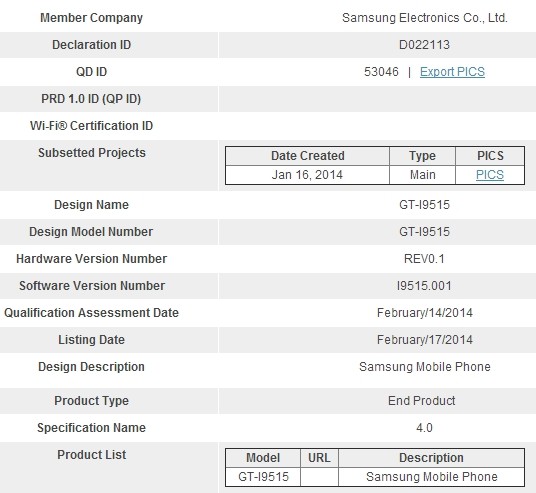 Besides the 5-inch fullHD screen and 1.9GHz Snapdragon 600 CPU, the GT-I9515 "Value Edition" will come in black, white, brown, pink, purple, red and blue. It's unknown whether the device will feature the celebrated faux leather back introduced with the Galaxy Note 3, and found on other flagship variants like the S4 Black Edition.
It's possible that the Value Edition could instead take on the Neo suffix that Samsung has used in some of its recent devices, but those have typically been a class below the flagship, which appears to not be the case for this device.
V
Help needed ! Please can you help me understand...I ordered at mt supplier Samsung Galaxy S4 I9505 and yesterday he gave me black Samsung Galaxy S4 I9515. Did they gave me better-one or class below phone? Thanks in advance Vladimir
?
...it's called competing! If companies did not do this then there would only be one make of TV for LCD, one for plasma, one for LED and alike. Seriously some people need to think more.
C
Samsung see iPhone 5C, Samsung do S value Samsung see fingerprint sensor, Samsung do fingerprint sensor on button. ... Typical isn't it?