Toshiba announced a new ultrabook at IFA - the Windows 8 Pro running Satellite U920T. It is a convertible with sliding keyboard, which can easily transform from a tablet to a laptop.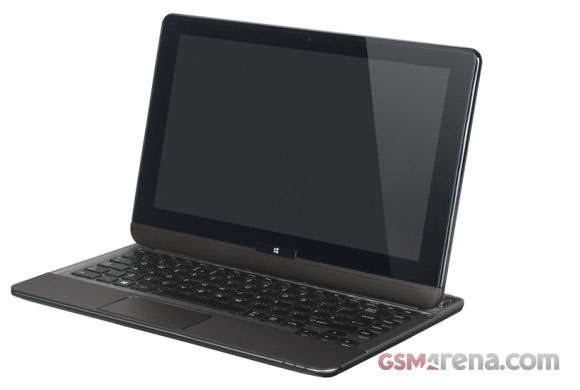 The device features a 12.5-inch IPS touch display (up to 5 fingers) with 1366 x 768 resolution and you can choose between Intel Core i3 or i5 internals.
The top specs you can opt for go as high as a 256GB SSD for its main drive and up to 8GB DDR3 of RAM. The rest of the features include Wi-Fi, Bluetooth, GPS, HDMI port, compass, gyroscope and an ambient-light sensor.
The Toshiba Satellite U920T weighs about 1.45 kg and is 19.9mm thick. The 128GB SSD version of the U920T will cost €940, and availability should coincide with the Windows 8 launch in the end of November.
We managed to get out hands on the device and we are really pleased with its build quality. The materials used all seem to be of high quality and the ultrabook feels really good in hands. It's really light for a laptop and is a pleasure to use. It's definitely a device to look forward to if you are into the convertibles.