Introduction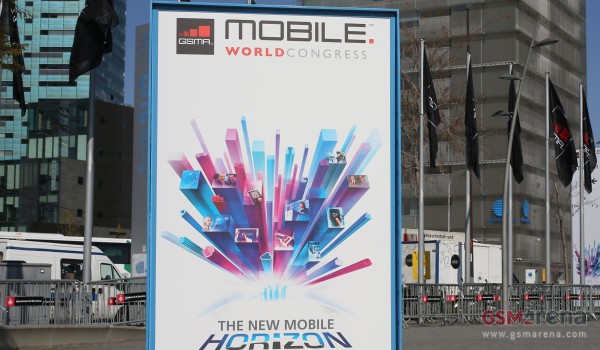 With several of the bigger players in the mobile world notably absent from this years' MWC festivities, several of the lesser-known manufacturers can take advantage of the spotlight.
This year, we see several offerings from ZTE on the table, including the first phone running Mozilla's new Firefox OS (the ZTE Open), a new 5.7-inch Grand Memo phablet, and the 5-inch 1080p Grand S.
Alcatel has a stake in matters too with the full-on flagship One Touch Idol X. It has a 1080p touchscreen at the front, quad-core processor, 13 MP snapper and a colorful design. Alcatel also endeavored into FireFox OS territory with the One Touch Fire. The One Touch Idol Ultra has a 4.65" 720p AMOLED screen, the One Touch Scribe HD is a 5" HD phone and finally there's the midrange One Touch Star.
We also snapped a couple of pictures of the Jelly Bean-running Acer Liquid E1.
We were able to get some hands-on time with the Slate 7, which HP has released as a direct rival to the Nexus 7.
If you like to see one of best 1080p screens on site check out our hands-on with the NTT DoComo-bound Fujitsu Arrows X F-02E.
There's a couple of unique offerings on hand, such as the Android-powered I'm Watch, the dual-screen LCD-slash-E-Ink combo YotaPhone and the ultra-rugged smartphone from Caterpillar.
The Xiaomi MI-2 landed in our grasp and we took some photos to compliment our impressions of it.
As for AMOLEDs we've had a run in with the NEC Medias Tab, which sports a 7" AMOLED screen, 249 g weight and a dual-core Krait - all on Android ICS.
M
My best phone fujistu arrows x
M
LOL Ubuntu for smartphones and tablets make iOS and Android look so outdated! I want one, hope developers join the ecosystem, it has future.
s
@Bart from Esato: no it's not, it looks cool but it's the next Kyocira Echo, a short lived phone @gilbs: I don't think either of those OSes will succeed, I actually think there's only room three major OSes and Android and IOS have secured their spo...