The US carrier sometimes nicknamed Big Red has added a new plan to its roster, though it has done so quietly, without putting out a fancy press release about it or anything like that.
The new offering is a single line type of thing, so you won't be able to share its data allowance. It comes with unlimited talk and text along with 2GB of data each month. Overages are charged at $15 per each additional GB you use.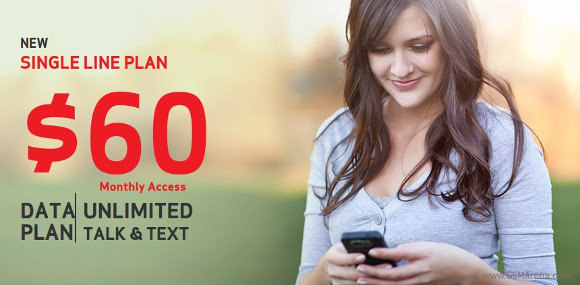 The plan normally costs $60 per month, but if you get a phone through Verizon's Edge installment plan, that drops to $50. So you'll only pay $50 for service, plus whatever amount you owe for the Edge device installments.
Even at $60 per month, this plan is $5 cheaper than AT&T's competing offering. And that - Verizon being cheaper than a competitor - is not something that happens very often, so perhaps you should take advantage of this new plan if it fits your particular communication needs.
The Single Line Plan is substantially cheaper than Verizon's own More Everything option, though the latter does allow you to add multiple lines. Still, for one single line, you'll end up paying at least $80 per month with More Everything (if you get your smartphone with Edge), or even $90 - for the same 2GB of data each month along with unlimited talk and text.
?
and a big country implies a big population, hence, more subscribers to pay for the higher costs of operation
D
In Nepal, we get 10 GB HSPA+ data at NRs. 3390 ($34). 1GB at NRs. 791 ($9)
?
Actually, this plan is $20 per month cheaper than ATT.