Verizon has slashed the prices of the Google Pixel 2 and 2 XL by $300, sort of, in a way - Big Red will still charge you the full $649.99 for the small phone or $849.99 for the XL, but will credit you back each month of a 2-year contract to the full $300.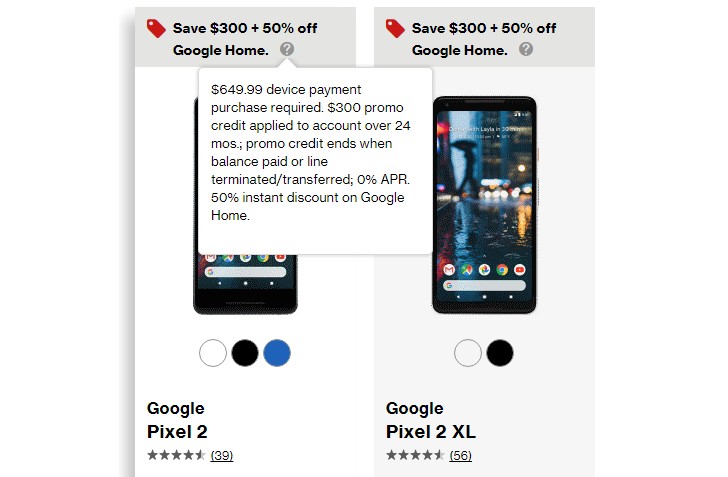 To sweeten the deal further, the carrier will also throw in a Google Home at 50% off - this one's an instant discount.
Meanwhile in Germany, retailers MediaMarkt and Saturn are offering €200 discounts on both sizes of Pixel 2s. The large one has been out of stock pretty much since the promo started yesterday.