Verizon exclusive no-more; Google Pixel 3a availability for most US carriers
Earlier today, Google kicked off I/O with a hardware event where the search company announced a couple new Nest products, but the stars of the event were the Pixel 3a and Pixel 3a XL (Hands-on here). For the first time since the first-generation Pixel's debut, the new Pixels will be available at more mobile carriers in the US.
In the US, all carriers will offer the same pricing for the Pixel 3a ($399) and the 3a XL goes for $479.
Verizon
Verizon is currently running a couple of promotions to get the ball rolling on the Pixel 3a and 3a XL. For a limited time, Verizon is offering $100 off a new Pixel 3a if you add a new line of service or if you are switching to Verizon.
Save $50 when you upgrade an existing line to the Pixel 3a. Either discount will be applied via monthly statement credits. If you're looking to get $100 off instantly, check out Best Buy's promotion.
T-Mobile
The Un-Carrier is happy to finally offer Pixel devices. In addition to the Pixel 3a duo, T-Mobile will also begin carrying the Pixel 3 and Pixel 3 XL. It will sell the Pixel 3 for $799 and Pixel 3 XL for $899. Currently, T-Mobile is only offering all Pixels in 64GB variants.
T-Mobile is offering up to $400 off any Pixel with an eligible trade-in, including T-Mobile for Business customers.
All the newly welcomed Pixels are compatible with T-Mobile's low band 600Mhz frequency for improved signal indoors and extended range. You can order one online now on T-Mobile's website or pick one up at a T-Mobile store starting May 8.
Best Buy
Best Buy already has the phones in stock at store shelves, even before the event took place. You can walk in and pick one up right away. For a limited time, receive a digital $100 Best Buy gift card with the purchase of any Pixel 3a.
US Cellular
This carrier will offer only the 64GB variants of the 3a and 3a XL in Just Black and Clearly White (no Purple-ish) in select metropolitan area stores. Call your local store for availability.
US Cellular is also going to sell the Pixel 3 and 3 XL in Just Black, Clearly White, and Not Pink for the 64GB variant. The 128GB version is only available in Just Black. New or existing customers eligible for an upgrade can receive half-off their purchase.
Sprint
The carrier will offer the new Pixel 3a and the Pixel 3 duos starting at midnight EST tonight.
The Pixel 3a and 3a XL get $100 off when you sign up for an 18 month lease plan. Otherwise, Google is offering $300-off a Google Pixel 3 or Pixel 3 XL.
Google Fi
Google's own mobile operator is selling both the 3a and 3a XL Just Black, Clearly White, and Purple-ish on its website with expected delivery as early as May 9.
You can choose between paying for the phone up front or paying it off over 24 monthly payments. New or existing customers who keep their Pixel active for at least one month are eligible for a $100 service credit.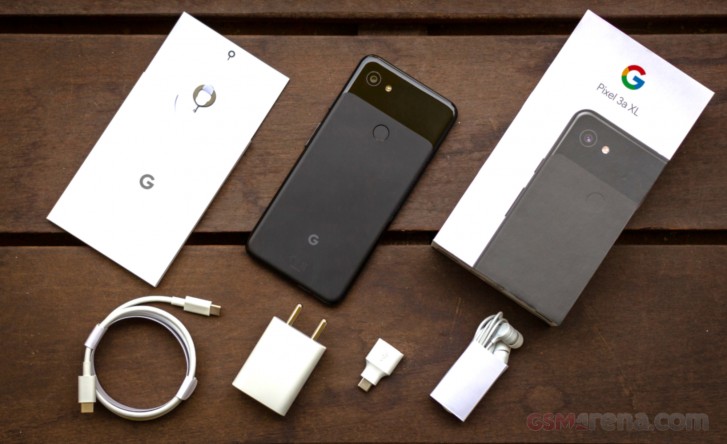 AT&T didn't make the list because it won't sell the phone in stores. The unlocked Pixel 3a from Best Buy and the Google Store will be fully compatible with the carrier as well.
There are so many more purchasing options for customers in the US. Will Google have a chance of making more sales now that the Pixel is no longer exclusively sold at Verizon? Remember, customers in the US would much rather buy a phone with monthly payments directly through their carrier than buying it outright.
Sources: Verizon | T-Mobile | U.S. Cellular | Sprint | Google Fi | Best Buy
I can pick both. It is well optimized and for once, it's at a decent price
F
Since the phone works with T-Mobile will it work with metro by TMobile Network aswell ?? Thanks in advance.
?
This article incorrectly asserts that all Pixels available from T-Mobile will support its low frequency 600 mhz band. According to the specs on Google site the new 3a and 3a XL do not support band 71. Yup. It's super lame, but they don't support...