The Galaxy Note II has long been rumored to be in the works Stateside for both AT&T and Verizon, and some images of what looks to be a Verizon version have popped up.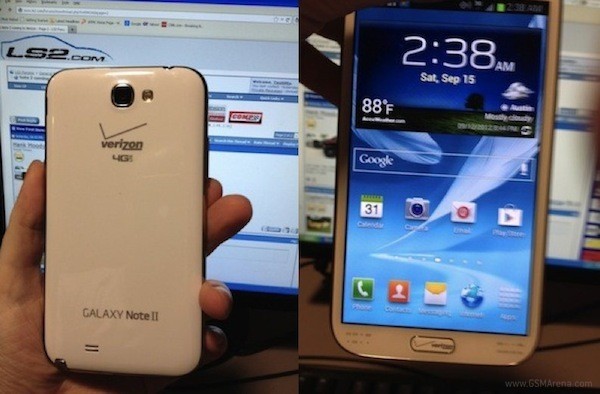 The images look legitimate save for the Verizon logo on the home button, which looks a bit like overkill if they indeed turn out to be the real deal.
The back sports a less pretentious "Verizon 4G LTE" logo, which, of course, indicates that it will run on Verizon's hyperfast LTE network.
No word yet on when a Verizon-branded version will go retail, but we'll be sure to let you know when we hear more.
D
Yep! Thanks god they stopped to make this here in Brazil!! The first TDMA phones came with TIM logos for exemple, but now comes without it!! :D
D
I really hate this logos on smartphones. Thanks I do not live in the USA. Here in Brazil all my smartphones are originals without "Verizon", "At&t" etc. Argh! I do love my Galaxy Note 1 and will get the 2nd one dua...
B
i never said anything about nokia or apple yeah they may look the same, so why don't all phone companys employe someone like me to desgin there phones
ADVERTISEMENTS