Samsung unveiled a Rose Gold version of the Galaxy Note 3 in late November last year and a couple of days later announced it will launch in China in December. Now it has come to the US too as a Verizon exclusive, following a Korean launch early this year.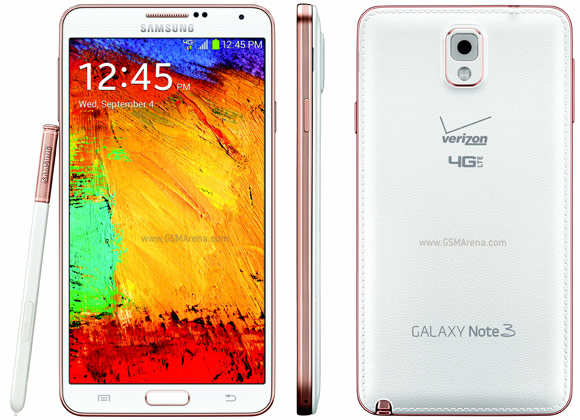 The Rose Gold Note 3 is based on the White one but with the silvery highlights (the sides, the earpiece, the top of the S Pen) colored in, you guessed it, rose gold. The exact details of the launch are unclear at the moment as Verizon's web site still only shows the regular Black and White versions.
However, leaked documents indicate that the Rose Gold version of the phablet will come with a $100 mail-in rebate.
The Rose Gold version was announced alongside a Red Samsung Galaxy Note 3 – that one is red all over (and the red leather back looks pretty cool). There's no sign of it in the US though, not yet anyway. It's already out in Korea, so maybe we'll see it after a few weeks delay too?
m
if there's brown version of Note 3 Google Edition, i'd spew my money right away
n
Fanboys used to call Champagne metal as tacky, now how about Rose plastic? Tacky and Ugly right?!
b
What say Rupesh, i'm from India as well. One number