The HTC One Max is now available for purchase on Verizon's network. The carrier is offering HTC's phablet for $299 on a 2-year contract.
If you'd like to purchase the phone without commitment to the carrier, the price is $599. The phone is also available with a Verizon Edge plan for $25.22 a month.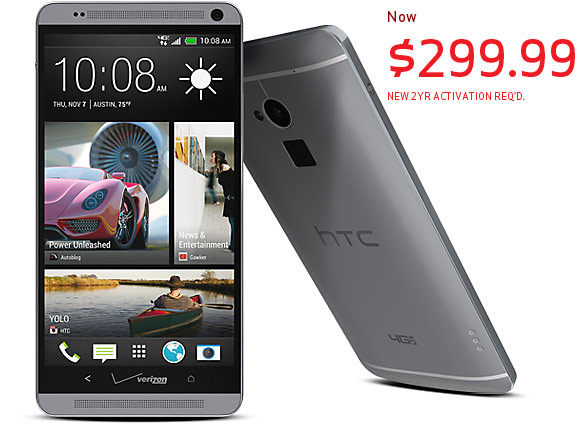 Verizon is currently working on offering yet another phablet - the Nokia Lumia 1520. Earlier in October, the Samsung Galaxy Note 3 was made available on the carrier's network, carrying the same price tag of $299. However, it's off-contract price was $100 steeper than the HTC One Max's - at $699.
The HTC One Max is currently available on Sprint with AT&T preparing to launch it shortly.
Across the pond in the UK, the One Max is offered both on carrier plans as well as off-contract for the rather higher £585.
G
Fail. Its already behind other flagships in terms of specs. In India it was launched for a whopping 875$. This company wouldn't exist in 2015 if they don't buckle up.
S
If only it was available in South Africa. I'd have bought it on launch day. HTC, do something please.