Verizon is starting to phase out 3G handsets – will no longer activate them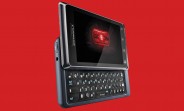 This shouldn't affect too many of our readers, but for those who may find themselves with an older Verizon handset and are looking to activate service on Verizon, the carrier will no longer activate 3G (CDMA) devices. Verizon confirmed this with Droid-Life.
Verizon has already publicly confirmed that it will no longer support its 3G CDMA network towards the end of 2019. However, Verizon has stated that it will no longer activate devices with no 4G LTE compatibility.
Virtually all traffic on our network is on our 4G LTE network. To facilitate a smooth transition to 4G LTE capable products and services, we are no longer allowing devices that are not 4G LTE capable to be activated on our network – Verizon spokesperson
The carrier will still allow older 4G LTE devices, but according to another leak: devices that are not compatible with VoLTE will no longer be accepted at some point in the future. This makes sense since Verizon will no longer support its 3G CDMA networks.
In order for these older phones to make calls, they still need to be routed over CDMA, which the company is phasing out until it gets a purely 4G network. Virtually everything would be routed over LTE, including phone calls.
K
Sure, if people are like you and forget about what happened to 1G and 2G before it.... smh
?
Actually no. Not everyone expected such a useless move and so early on
K
Come on, we all knew this was coming. We expect it to full phase out 3G/H+ reception once 4G-LTE has equal coverage (done) and a newer 5G connection is out (soon). That doesn't mean 3G/H+ waves will disappear. No, they will get used for a diff...