T-Mobile and AT&T have already been accepting pre-orders for the LG V20 while Sprint has yet to start orders for the new LG handset until October 21. All three of these carriers are going to release the V20 on October 28.
It looks like Verizon is shooting higher than the other carriers by offering the LG V20 officially starting on this Thursday October 20 with in-store activations starting on October 27. As far as pricing goes, Verizon still has no information about how much it will retail at full-price, but we can expect it to be anywhere from $769 to $799 in total.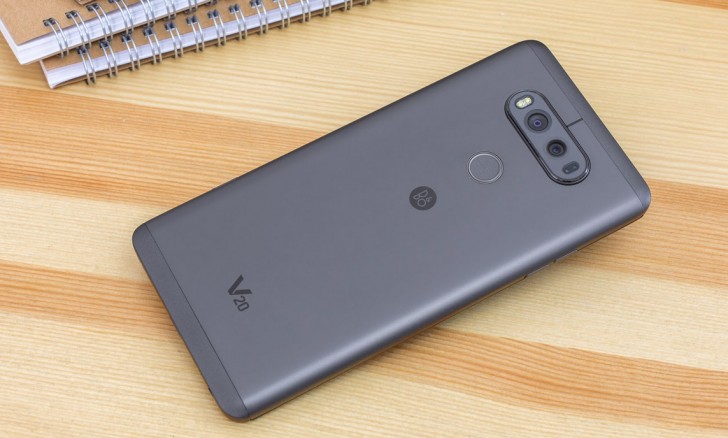 The LG V20 is one of the phones many have considered an alternative to the Galaxy Note7. And for those who are still figuring out what phone they need to switch to, customers can get a hold of the LG V20 just a few days earlier than anyone else.
The LG V20 (check out our review here) is the company's newest offering with a large 5.7 inch QHD IPD LCD screen, 16MP main camera with 8MP wide-angle camera, while the front facing camera also features a wide-angle mode. It runs on a Snapdragon 820 CPU paired with 4GB of RAM, and powered by a 3,200mAh removable battery.
Anyone who had their heart set on the Note7 planning to switch to the LG V20? Let us know!
R
I agree, they sould mobilise themselves more cz the V20 is really good and can compete in the now less saturated phablet space.
M
wow really? it's not out yet? LG is really bad at it. Between V20 announcement and upcoming release, Samsung was able to do one true global recall of the Note 7 explosion, swap all phones with another battery, get the replaced note 7 on the hands of ...
D
Im loosing intrest. LG takes too long to release this phone. This phone should have been released starting october.
ADVERTISEMENTS