There is just over a month until Valentine's Day and Verizon has already started preparing for it. Two phones will get new paintjobs and maybe some ladies will receive them as Valentine's gifts.
Nokia Lumia 822 will be released in red, while the Motorola Droid RAZR M will get a new pink version. Both smartphones should be released in the upcoming weeks.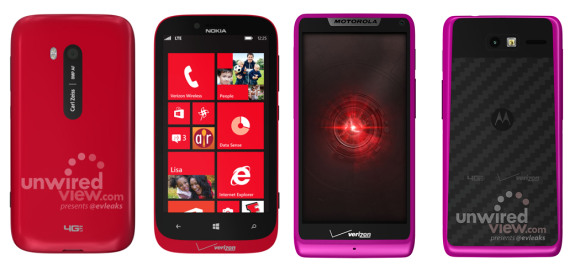 Once again, those are Verizon-bound phones. Their new color version should cost the same as usual - the Lumia 822 is $50 with a two-year contract (or $450 regular price) and the RAZR M is $100 (or $550 regular price).
D
You are right. It's for girls but I guess that's a good move. The Razr line is selling great but they need female market share and colours like this help that.
D
Girls Love Pink :P but razr shape is sharp and neat .. not the colour .. its like odd man out
D
I dont like heavy and thick phone like cheap plastic nokia phones.
ADVERTISEMENTS