Just as expected, Verizon and Motorola have just announced their latest collaboration with the updated DROID family of phones. Let's get you acquainted with the new DROID Ultra and DROID Maxx .
As per tradition, the Motorola DROID Ultra and Motorola DROID Maxx feature an improved Kevlar body, which makes them stronger yet thinner than their last-gen DROID counterparts. They also feature a water-repellent nano-coating that should keep them dry.
Motorola has built an entirely new system-on-a-chip called the Motorola X8 Mobile Computing System. It packs a dual-core 1.7GHz CPU, quad graphics cores and, more interestingly, a contextual computing core alongside a core for processing natural language. The company didn't disclose any further details regarding the CPU and GPU, but they did reveal that the processor is 24% punchier than the previous generation DROID phones and the graphics - twice as fast. There's also 2GB of RAM onboard as well.
At the back, both phones pack a 10 MP camera with f/2.4 lens and LED flash. They also share the same screen - a 5" OLED (no PenTile here) display of 720p resolution. There's also 32GB of on-board memory and 4G LTE, complete with NFC connectivity.
Anyway, the Motorola DROID Maxx 48 hours of battery life is the phone's key feature. The company says users should be able to squeeze this kind of battery life with "normal usage", whatever that is. The battery itself is larger than the RAZR MAXX HD's (3,300mAh) and boasts a capacity of 3,500mAh.
Happily, the DROID Maxx is thinner than its predecessor and measures a waistline of 8.5mm, compared to the DROID RAZR MAXX HD, which is 9.3mm thick. There's also wireless charging as well. The DROID Ultra is much tinner, at 7.18mm and Verizon dubs it "the thinnest 4G LTE smartphone."
Both phones run Android 4.2.2 Jelly Bean and it's pretty much stock with some custom widgets and cool software features. There's Touchless control, which looks like a medley between Google Now's voice search and the Siri personal assistant. Saying "OK, Google Now" will wake up the phone, which will await your command. Motorola hasn't yet announced what those commands would be, but some of them include contact calling and finding directions.
The Active display feature makes use of the OLED screen and brings a snippet of information (the time, new messages and voicemail) on a blank black screen. Think of it as an Android version of Nokia's Glance Screen feature.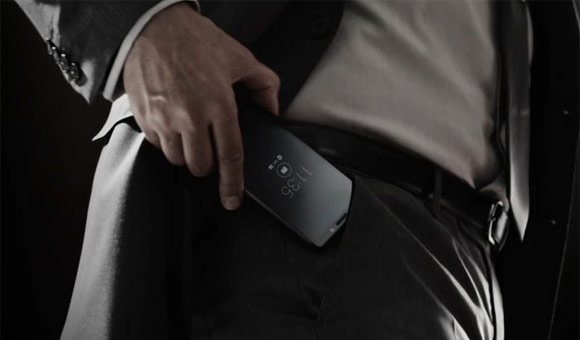 The Motorola DROID Ultra sports a $199 price tag, while the DROID Maxx will cost $299. All members of the new 2013 DROID line-up are now available for pre-order and will start shipping on August 20.
E
Honestly? The new line-up sounds great, but the new trend of no SD card 'bites', IMHO. For regular use, the 32GB sounds just fine for regular use, but may be tight when it comes to ROM flashing, should things come to that. Of course, it could all ...
ADVERTISEMENTS