Today Verizon has unveiled a new color variation for the Motorola Droid Turbo. This smartphone, like all Droid-branded devices before it, will only work on Verizon's network. It's also Motorola's current flagship smartphone on Big Red, being tied in terms of specs with the Nexus 6, which Verizon has started selling today.
The Droid Turbo is smaller though, which should make it a better fit for most people. And if the colors that were previously on offer didn't entice you to buy one, perhaps the new option will.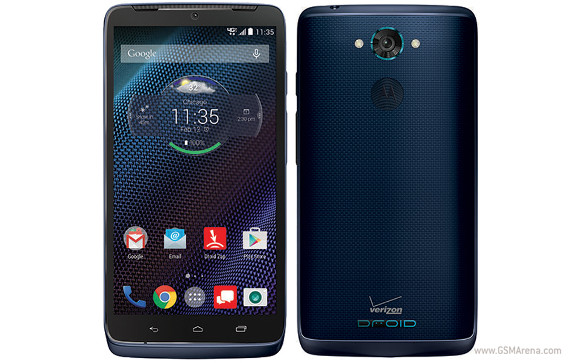 It's called "Sapphire Blue Ballistic Nylon", because two-word commercial names for colors are old fashioned now it seems. A mere mortal may just call it "blue", but that's not its official moniker.
Anyway, on the inside you're looking at the exact same handset as before, nothing has changed except the hue. The blue model is available now in stores and online for $199.99 with a new two-year contract, or $599.99 sans long-term agreement. Alternatively, you can also use the company's Edge installment plan, in which case you shell out nothing upfront, then followed by 24 monthly payments of $24.99.
The Droid Turbo features a 5.2-inch 2,560x1,440 Super AMOLED touchscreen, a Qualcomm Snapdragon 805 SoC with a 2.7 GHz quad-core CPU, 3GB of RAM, 32GB of non-expandable storage, a 21 MP rear camera with dual-LED flash, a 2 MP front-facing camera, and a 3,900 mAh battery.
B
Saw this in the store when I was looking for an upgrade but they only had it as a floor sample and didn't have it in stock. The rep said I had to order it online. When I went to order it online, not available! I chatted with online customer service a...
?
Given how Nylon *is* a plastic, Yes.