Yesterday, we covered a report that OpenSignal released which took data from its crowd-sourced database of speed tests on various carriers across the US and tried to make sense of it all by using the data to comparatively measure carriers against each other. Verizon is definitely not happy about being tied with T-Mobile, and wants to set the record straight once and for all.
February 9, 2017
Verizon just tweeted a statement about OpenSignal's report and makes a list of points as to why OpenSignal's numbers are not representative of the actual performance of each carrier (Verizon cited its results with RootMetrics for H1 2016). One of which is a good point: "…with OpenSignal, not getting a signal – the inability to perform a test – is not counted against the results."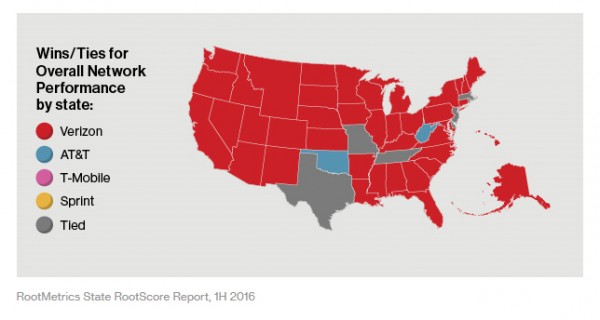 Verizon also points out that crowd-sourced tests tend to favor downtown areas which in turn, "doesn't reflect the depth and breadth of the 2.4 million square miles of [its] 4G LTE coverage." But in the end, Verizon said: "the real test of a network is what customers think, and we consistently have the highest customer loyalty/lowest churn compared to the competition."
Do you use OpenSignal (whether you're in the US or not), and if so, what do you rely on it for the most? Let us know in the comments.
?
Innovative? Everyone who knows anything about rf knows that you want the lower spectrum segments. That's not innovation. That's deep pockets because they overcharge their customers.
C
You forgot to start by saying, "In my area..."
C
I think you read that wrong. Verizon's complaint is that the hole in coverage is not taken into account. Verizon thinks that it should affect the results and not just ignored because the test can't be run.