Verizon has started rolling out the Marshmallow update to BlackBerry Priv units on its network. According to the information available, at least one Verizon Priv unit has received the update.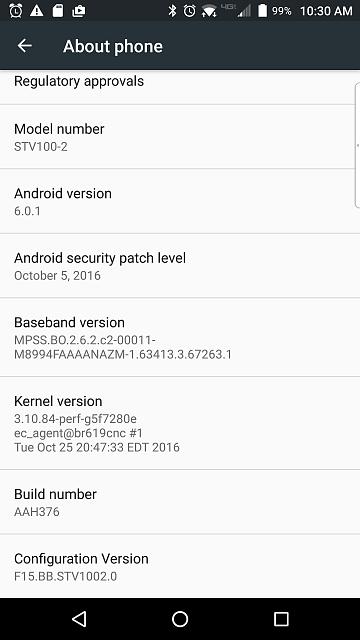 Priv's software update page on Verizon's website has already been updated with details about the Marshmallow update. You can check out the complete change log over there.
?
Yeah well you can install the BB hub and have everything that you say in any android... The only thing that the phone have its the physical keyboard
E
It is now official http://crackberry.com/verizon-now-officially-rol­ling-out-android-marshmallow-priv-owners?utm_sou­rce=feedburner&utm_medium=feed&utm_campa­ign=Feed%3A+crackberry%2FqBTB+%28CrackBerry.com+­Blogs%29 But it is (still) build...
D
Better late than never, I'm sure users of the phone will be elated, all 10 of them lol