The Samsung Galaxy S8 has officially launched today in certain markets and we've already heard that one of Samsung's most boasted-about feature will not be available - at launch - outside of South Korea – Bixby voice. At least Samsung was able to still let us use the other Bixby features: Home, Vision, and Reminders. That is, unless you're a Verizon customer.
According to CNET and Android Central, the Verizon version of the retail (or review) units can still use the Bixby Vision camera to take a picture of something and get related images. But with the Verizon modification, Vision won't offer an Amazon link to purchase the identified item.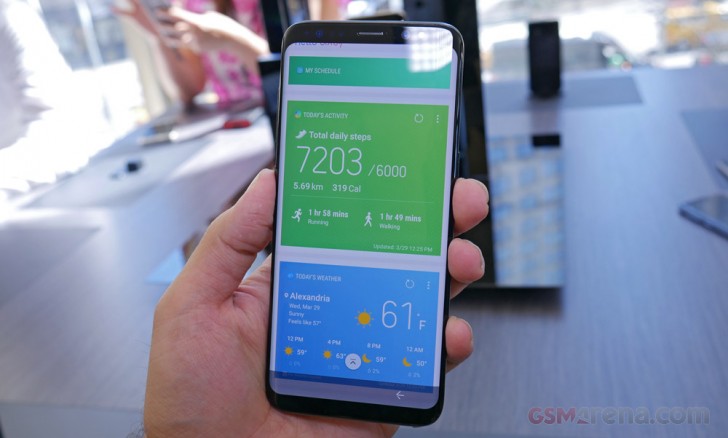 Bixby on the Samsung Galaxy S8
Verizon told The Verge that in the meantime, you can still use the Amazon app to search for an Amazon product using a photo.
We're going to give Verizon the benefit of the doubt and assume that whoever decided what changes needed to be made did not understand what Bixby vision needed access to Amazon for.
Meanwhile, Verizon should probably stop messing with the firmware so much. After all, this isn't the first or second time Verizon has crippled some kind of feature in its carrier-version of the phone. It did disable the download booster back when the Galaxy S5 came out and it also disabled the ability to use Samsung Cloud on the Galaxy Note7, forcing you to back up to Verizon's cloud services.
P
Verizon has disabled the ability to auto restart the phone...
L
Thats just wrong verizon should not mess with peoples phone