According to a report by HTCSource citing a "trusted source", Verizon will be exclusively offering the HTC One 2014 (M8) in the US on March 25 - the day HTC makes the phone official. Reportedly, the exclusivity will live on for "a couple of weeks."
If this turns out to be true, then AT&T, which is currently holding a special promo giving away 5 HTC One 2014s from March 21 to March 25, is going to be offering the device from the middle of April at the earliest. The same applies for Sprint, T-Mobile and other US carriers.
We previously reported, HTC and BestBuy have struck a deal for the gold version of the phone. It'll be exclusively sold at BestBuy stores with an off-contract price of $600.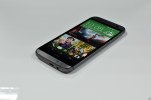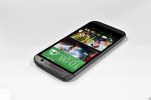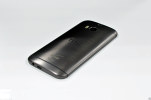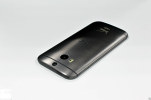 All New HTC One with Verizon branding
HTC is announcing the HTC One 2014 on March 25 and plans to make the phone availbale select UK retail stores on the very same day. The device will then hit additional 110 global markets in two weeks' time.
H
It would be a very stupid move financially for HTC no matter what provision they get from Verizon. Last year, Verizon screw them over big time and cause many Verizon customers to buy many other phones instead of the One m7. Besides that it just does ...
?
so actually, you are buying a phone that comes out first and not the one that suits you more?
C
If this is true ill get GS5 instead, which im assuming will come out first.