The Moto Z Play has been leaking a lot lately, making us think that its official unveiling will happen very soon. We've seen the upcoming mid-range member of the Z line in many pictures already, and its specs are pretty much an open secret at this point.
What we haven't known up to this moment is whether Verizon will sell the Moto Z Play like it does its two siblings, the Z and Z Force. Well, the answer is yes, it will. And of course it will apply Droid branding to it just like it did for the other two Z handsets.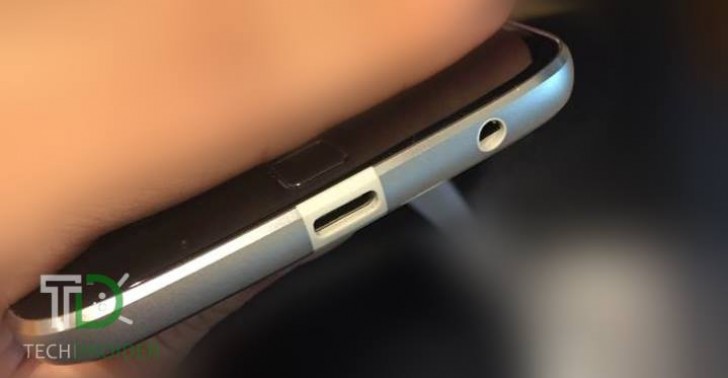 The Moto Z Play Droid has been the star of a quick photo shoot somewhere in the wild, which among other things is showing us (above) the 3.5mm headset jack that's notably absent from the Z and Z Force. Hardware-wise, the Droid edition is expected to be identical to the 'vanilla' Moto Z Play, but you should obviously see quite a lot of Verizon bloatware preinstalled. That fact is easily confirmed by the shot of the phone's app drawer, filled with things such as My Verizon, NFL Mobile, VZ Navigator, and VZ Protect.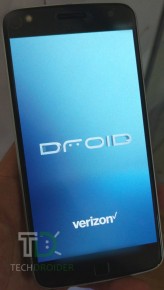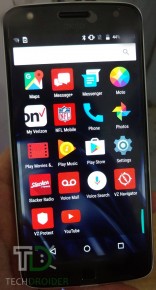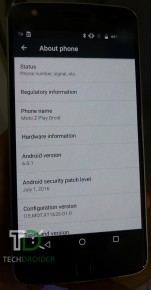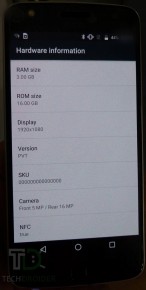 Moto Z Play Droid leaked images
Because the source of this leak has thankfully provided a good look at the phone's About screen we have the Moto Z Play's model number confirmed - it's XT1635, just as rumored. Furthermore, some of its specs are outed yet again: the 3GB of RAM, 16GB of built-in storage, 1080p display, 16 MP rear camera, 5 MP front camera, NFC support, as well as Android 6.0.1 Marshmallow on board.
Previous leaks have shown that the Moto Z Play will be powered by Qualcomm's Snapdragon 625 SoC, which features a 2 GHz octa-core Cortex-A53 CPU. The screen size is 5.5", and the battery should be a 3,510 mAh unit. The Moto Z Play Droid is said to land at Verizon in the fourth quarter.
D
Hello all, I'm in the process of changing my mvno. I now have 5 lines with Cricket (At&t) and use a OP3. I have recently moved and now need Verizon's network. I am planning on moving 4 lines to Total Wireless (TW) and dropping the last. So...
T
EE install a lo-jacker, made by Absolute Software (US company) which re-installs itself on your OS every time you boot. Interestingly enough, they make the same kinda thing for PC's and laptops. They can read the BIOS of your device, then re-compile ...
D
Completely agree. The most we get is a little printed logo of o2. As far as I'm aware, they are the only company that do this now. Orange used to be bad for this, but since EE bought them out, it's just o2 that I know of.