Verizon's new Galaxy S8 ad sets a humorous tone for the company's "Network Superhero" series
US carrier are wasting no time when it comes to marketing the new Galaxy S8 pair. Many of the on-contract deals are already up, while SIM-free offers are still stuck on pre-order. T-Mobile and Verizon units, even received their first update today (we guess, you could call it a zero-day one), so carrier definitely have a head start in the US. In an effort to "strike the iron while it's hot", Verizon has come up with a new ad campaign with the quite enthusiastic "Network Superhero" title.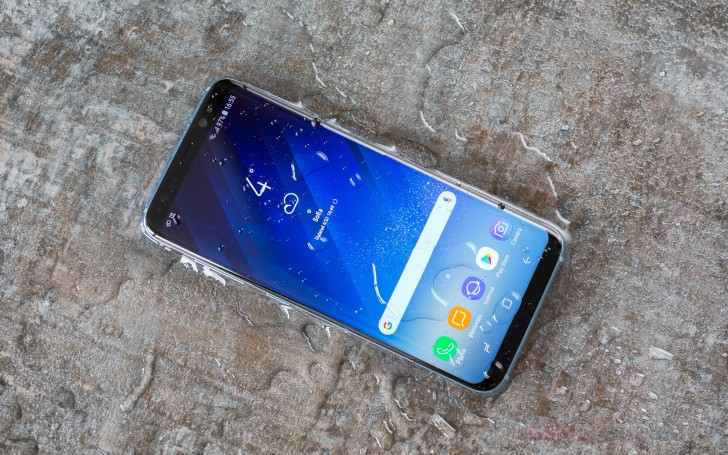 An unlisted video on Verizon's official YouTube channel has been brought to our attention and is attached for your viewing pleasure. Verizon's angle seems to be to praise its own network in this ad and presumably the rest from the series, pushing the argument that a great device, like the Galaxy S8 deserves to work on a great network. As for the title, it is a clear reference to the people that work at Verizon and actually build, run and maintain its services.
Ammara Bhaimeah - a Verizon network engineer, co-start in the clip, as the first of many "Network superheroes" to come. As for the man swiping and pocketing random S8 units for a little bit of comedic edge, his name is Thomas Middleditch. You might remember him for his role of Richard Hendricks in HBO's Silicon Valley series. On a side note, we definitely urge you to check him out and his really, really goofy persona on College Humor's Jake and Amir series.
Verizon's current deal for the S8 on its "unlimited" plan is $15 a month. Plus, there is a trade-in program for a $50 Visa gift card in exchange for a qualifying old device. If you're currently considering Verizon's offer, it is worth noting that its version of the S8 comes with a slightly limited modification of Bixby (Samsung's voice assistant). On a more positive note, though, those nasty carrier logos, plastered on phones are finally a thing of the past. At least for the Galaxy S8 and S8+, that is. We also urge you to check out our two in-depth reviews of the handsets - here and here.
D
get the best in verizon, limited bixby and lot's of useless bloatware, preorder today