Samsung Pay is gaining support in various markets, and the USA has always been one of the biggest opportunities for that kind of mobile payments. All major carriers officially support Samsung Pay, though Verizon was the last one to offer it.
Samsung Galaxy S6 series was the first one to introduce Samsung Pay, and the service is working well for the Verizon's users. Unfortunately, the Galaxy S7 and S7 edge smartphones for Verizon lack this support.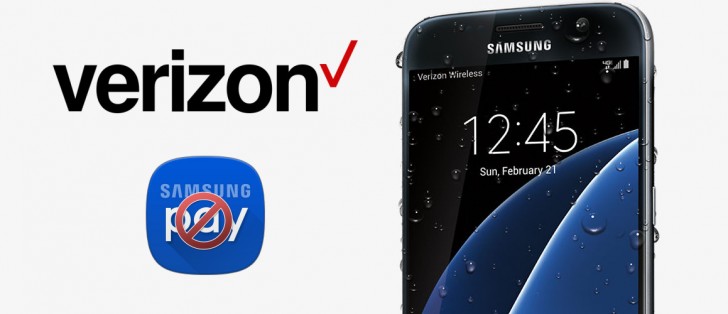 There is no official reason either from Verizon or from Samsung, why the app is missing on the new flagship duo. If you try to install it from the Play Store it still won't work as apparently the S7 lineup for Verizon isn't supported.
Hopefully this gets resolved soon with an update, or at least, Verizon gives a reason for the removal.
D
Samsung Pay for the S7 will show up in the Play Store on March 11, but you can sideload the APK now, no problem, according to Android Police.
G
If Verizon don't sort this out soon they'll be committing suicide. Ask those fortunate to be able to use samsung pay with be leaving to go to competitors -some of whome are offering 2 for 1 offers.
?
I rad that support should come on the official release date of March 11th.